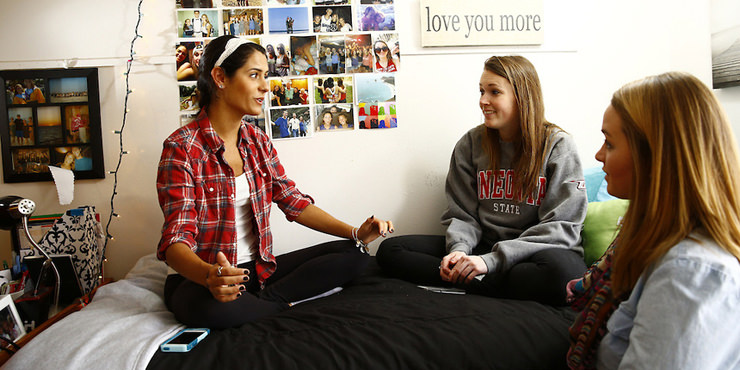 SUNY Oneonta's residential life community is very active, with all kinds of ways to get involved—from joining hall government or working as a resident advisor, to attending one of the many social and educational events offered throughout the year. 
Res Life News
We are now offering Living Learning Communities (LLCs) for incoming freshmen seeking greater involvement around a specific area of interest. Membership in LLCs is limited. The college invites applicants to check out the Teach for Change LLC, Music for Life, Environmental Sustainability, Community Psychology, Leadership LLC and the Pre-Health Professions LLC. Learn more about them here.
As of fall 2015, the price of living on campus is fixed for each entering class. Students can choose from three living arrangements (subject to availability), with housing rates guaranteed for their subsequent years at Oneonta as long as they remain in campus housing.