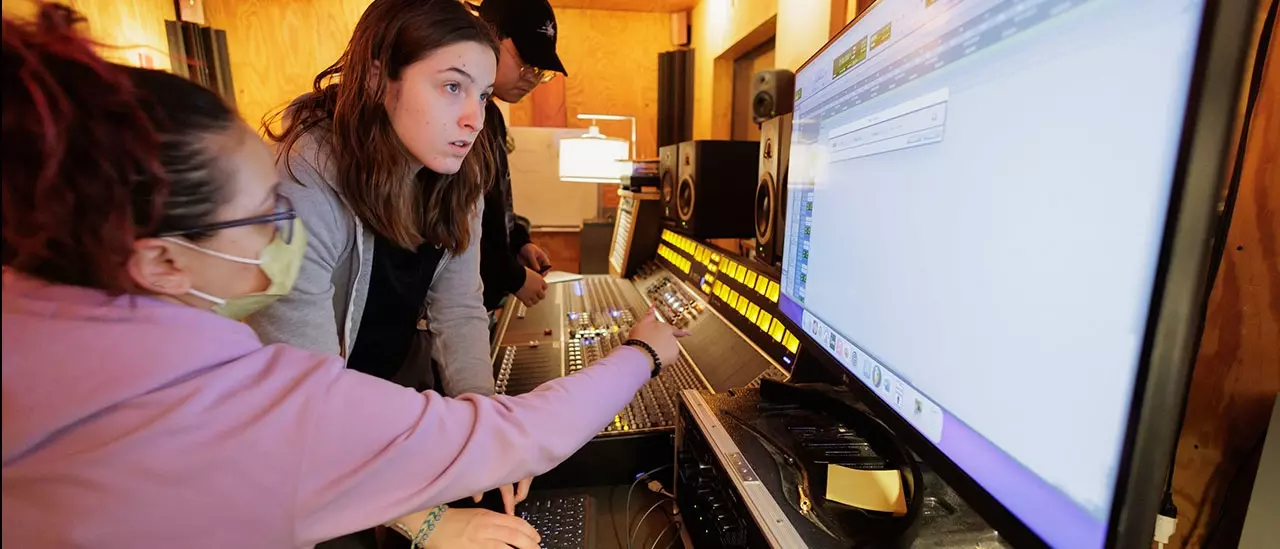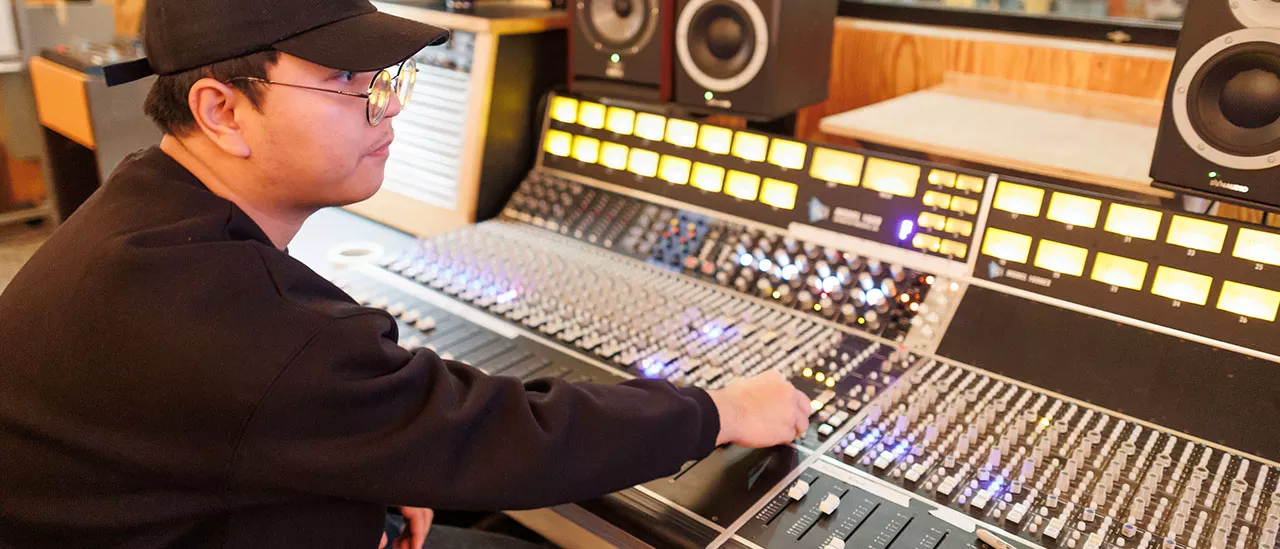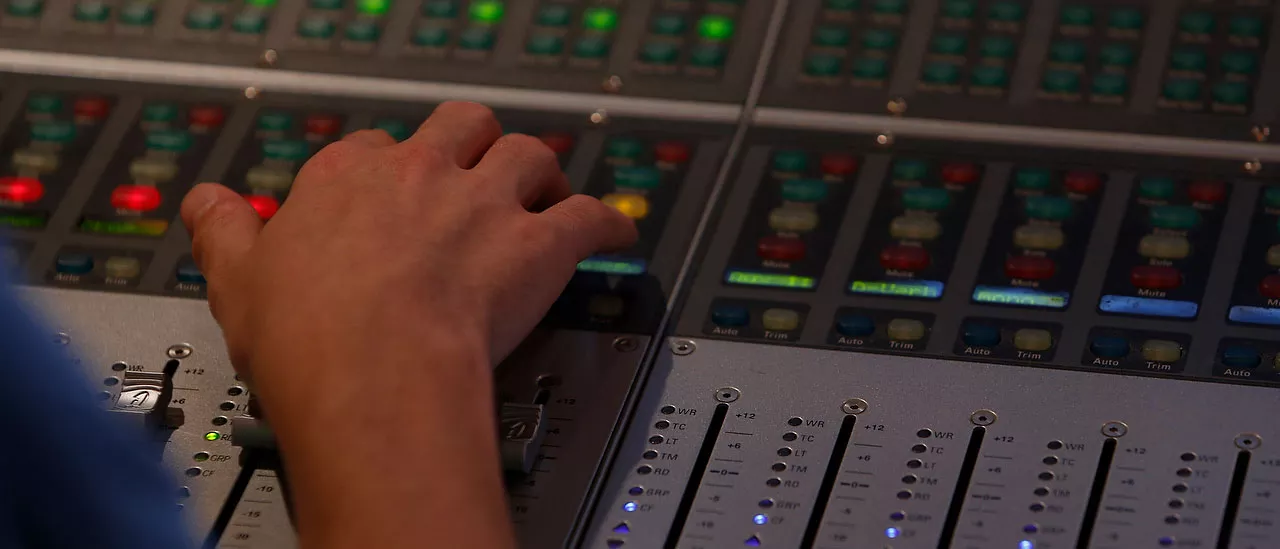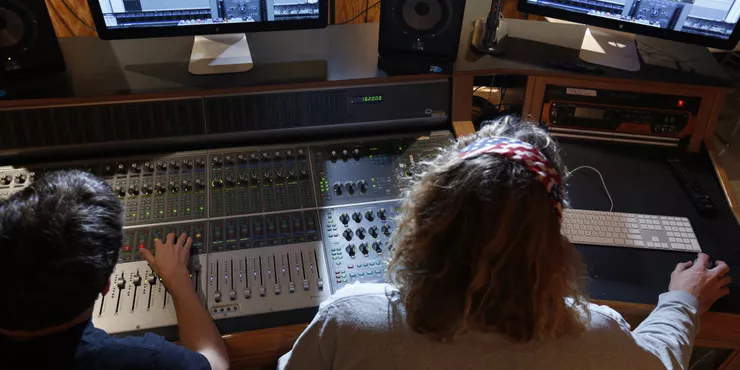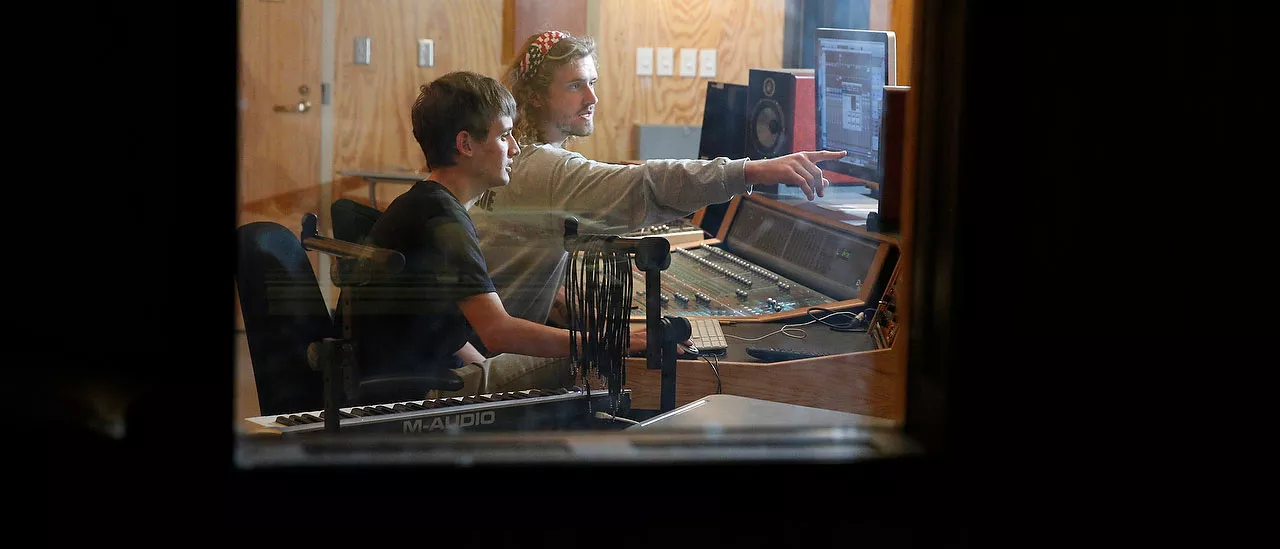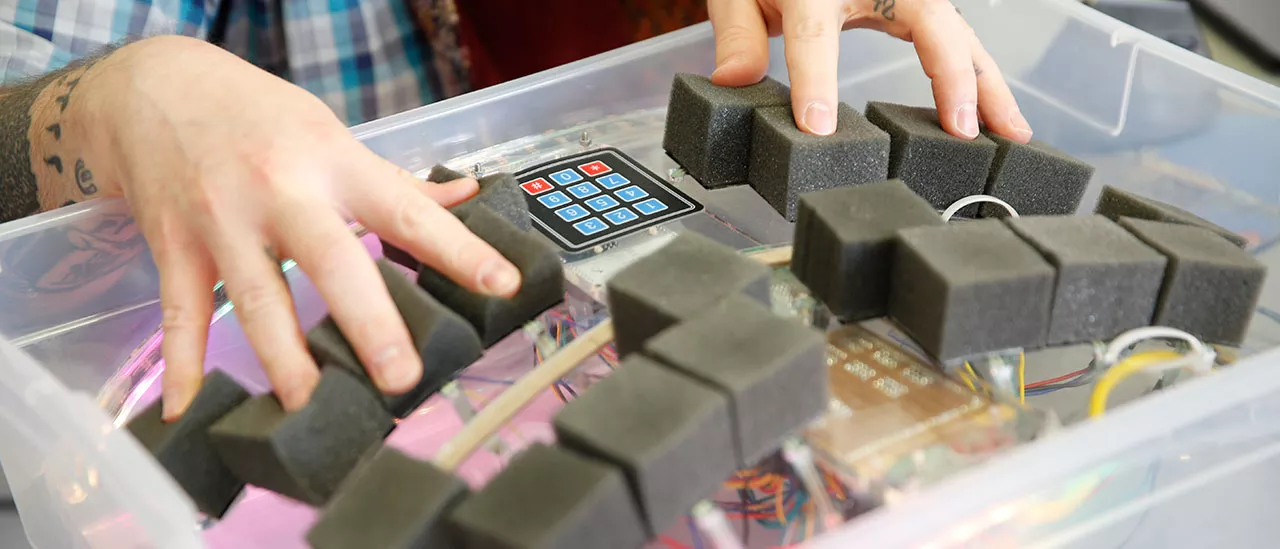 About the Major
Accredited by the National Association of Schools of Music, SUNY Oneonta's Music Industry program will prepare you for a career in a variety of fields in the music, media and entertainment industries. Such fields include management, marketing, promotion, merchandising, publishing, production and performance.
Curriculum
The curriculum includes specialized music industry studies in the recording industry, entertainment industry, business affairs, intellectual property law, music products, and music theory, performance and history/literature. You can also take business courses on topics such as business law, marketing, management and accounting. Internships, field experience and several related minors — audio production with Pro Tools certification, performance, music theory and music literature — allow you to tailor the program to your interests.
Course Topics Include
Some Music Industry courses include:
Basic Musicianship
Music Theory
Music for Listeners
Learning About Music
History of Rock Music
Jazz Improvisation
Pop and Jazz Piano Styles
Applied Music
Music Ensemble
Contemporary Issues in the Music Industry
Music Industry Communication
Music Marketing and Merchandising
Legal Issues of the Music Industry
Special Talent Admissions
Auditions are not a requirement for acceptance into the Music Industry program. However, prospective music industry majors who wish to have their talent considered during the admissions process may submit a special talent application as a supplement to the regular application.
Accolades
SUNY Oneonta is one of 38 colleges and universities in the United States, England and Spain featured in Billboard magazine's 2022 list of "Top Music Business Schools."
Music Industry Major: Gideon Dean
Music Industry Major 
Facilities
Music Industry majors gain hands-on experience with recording hardware and software used by professional recording studios all over the world including:
Four studios for recording and post-production
A fiber optics system that allows simultaneous recording from multiple spaces in the Fine Arts Center
Two digital keyboard/MIDI/theory labs equipped with sequencing and recording capabilities
A large library of sampled sounds. Software includes Pro Tools, Reason, Live, Garageband and Practica Musica
Learn More About our Facilities
Key Links
Student Clubs
Audio Production and Engineering Club (APEC)
Apollo Music Club
Drag'n Rolls Drum Line
Jazz Appreciation Society
Oneonta A cappella Council
Pitch Slapped
Music Industry Club (The MIC)
Songwriters Club