Let's Play
In honor of National Video Games Day, observed annually on Sept. 12, the SUNY Oneonta social media team has created a retro video game for desktop or laptop.
Help Red get across campus and through all four seasons while collecting points and avoiding hazardous obstacles. You'll start at the Welcome Center and make your way through the pillars and onto a video game version of the SUNY Oneonta campus.
Not available on mobile
Browsers supported:

Firefox
Chrome
Microsoft Edge
Safari

How to Play
---
Try to make your way over and around obstacles on the SUNY Oneonta campus while collecting items to score points. Watch out for obstacles that can hurt you and subtract a life; you only have 9!

You can earn more lives by locating the hidden hearts for extra health.
Watch out for squirrels! They take away 20 points from your score.
At the end you'll pass through the pillars, but don't go too fast or you'll miss the surprise.
Finally, make your way to the Dragon's Lair to win the game! 
Keyboard Controls
---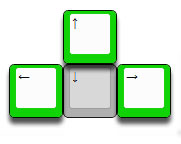 Arrow Right = Forward
Arrow Left = Backward
Arrow Up = Jump Up
*Tip 1: Red can fly by tapping arrow up multiple times and arrow right or left to change direction.
*Tip 2: There is a 1,000,000 point object hidden somewhere.
Objects
---

 Salad = 25 Points

Chef Donna's Cookies = 20 Points

Starbucks Coffee = 15 Points

Apples = 25 Points
Cold Cheese Pizza = 15 Points


Recycling Bottles & Cans = 15 Points
Obstacles
---

Water 

Icicle Spikes

Lighting Bolts


Construction Holes

Squirrels
Only Available on Desktop or Laptop
Please allow a few minutes for the game to load. If the game does not load, we recommend you try another browser.
Once loaded, click the play area with your mouse. Then use your keyboard arrow keys.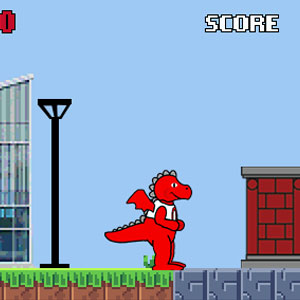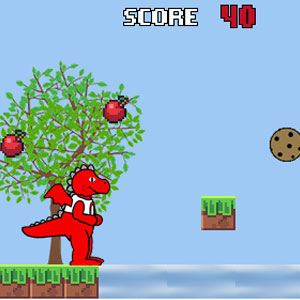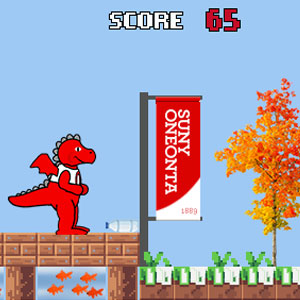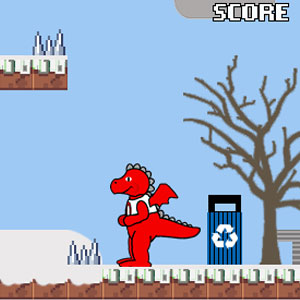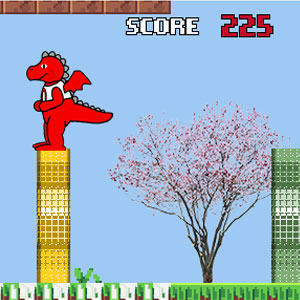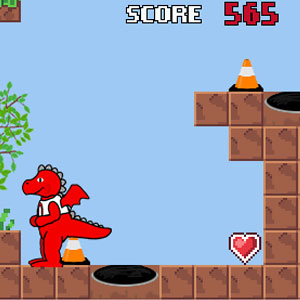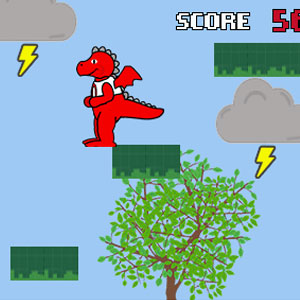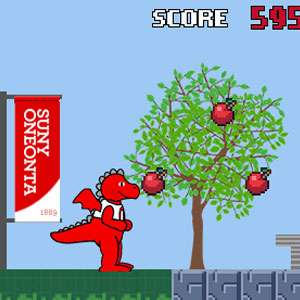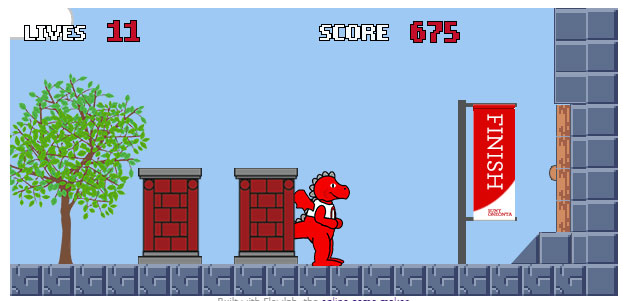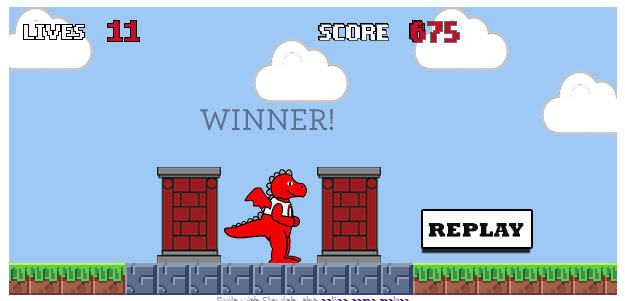 Full Level View

Visit the Dragon's Lair 
The Dragon's Lair is a free gaming service for SUNY Oneonta students, sponsored by the Student Association and Hunt College Union. The Lair was founded in 2009 by a group of students affectionately titled, "The Vanguard".
Thanks for playing!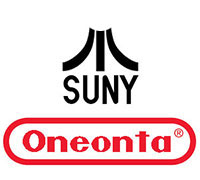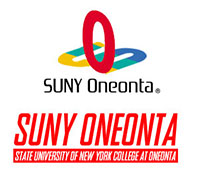 Created by John Bugyi '03, a member of the Communication and Marketing team at SUNY Oneonta.