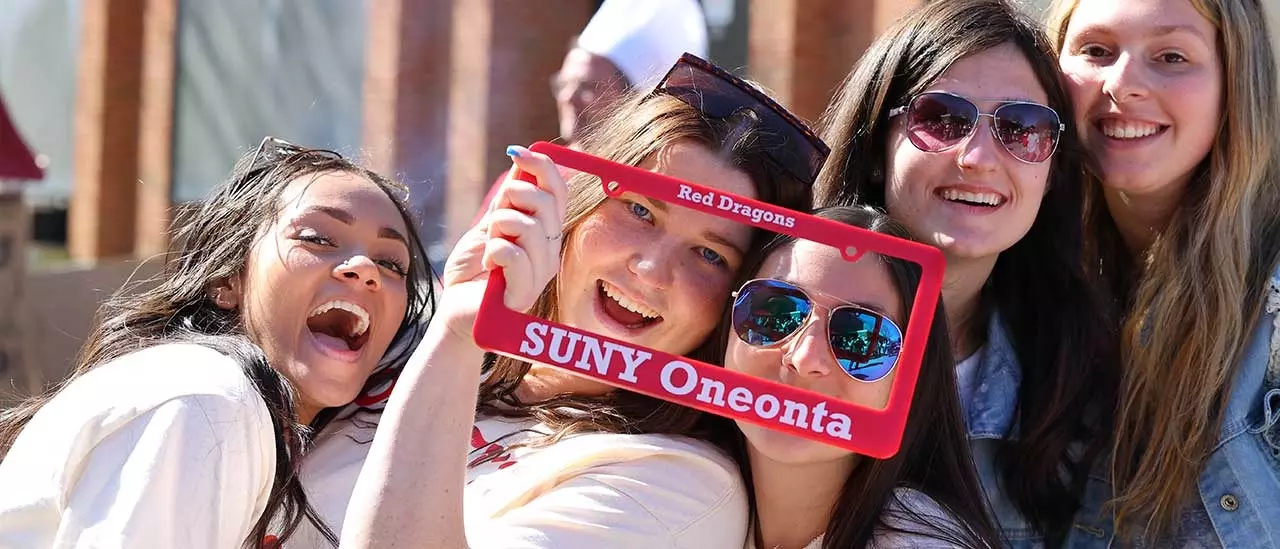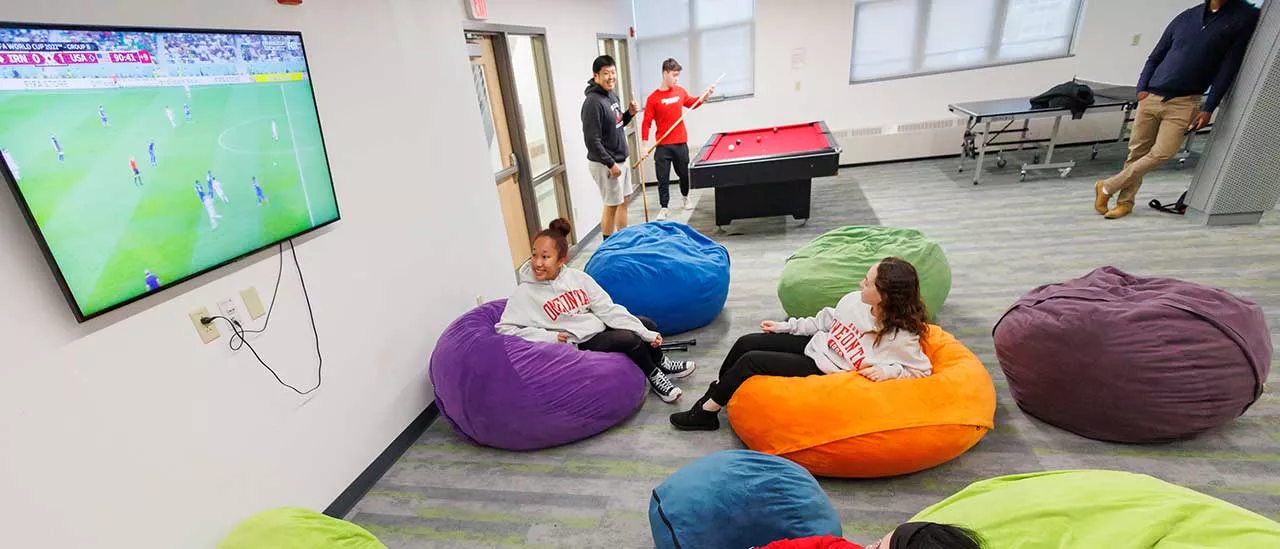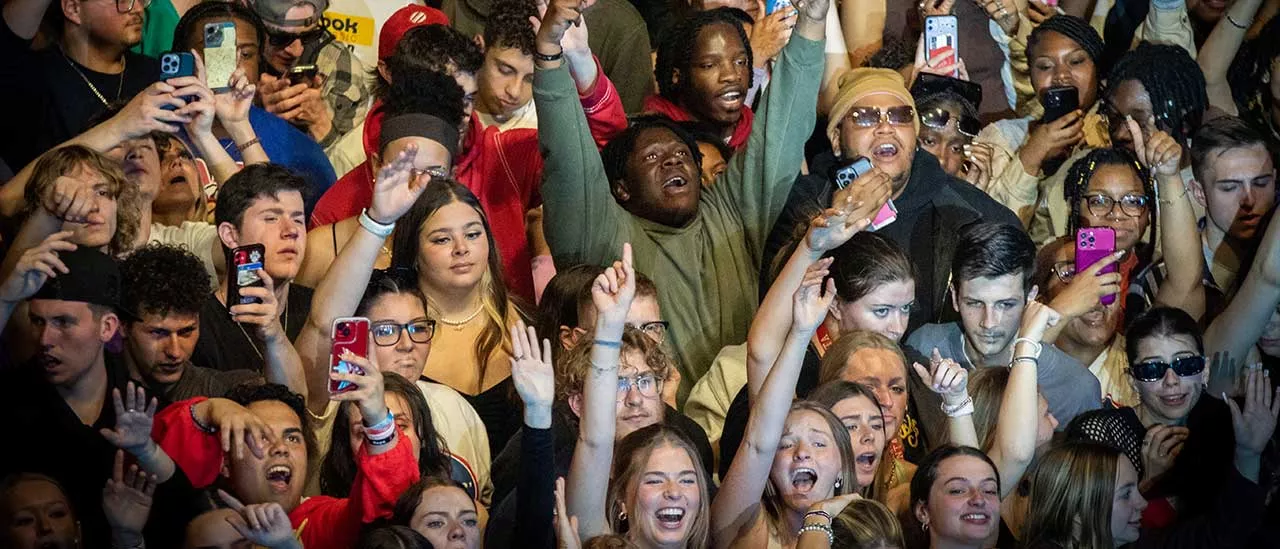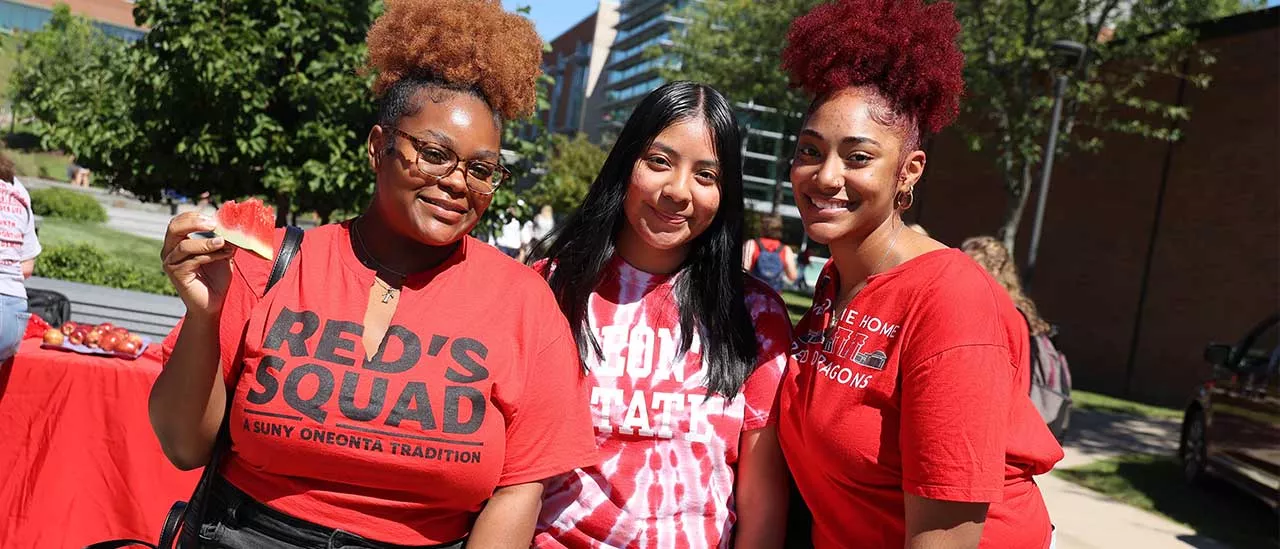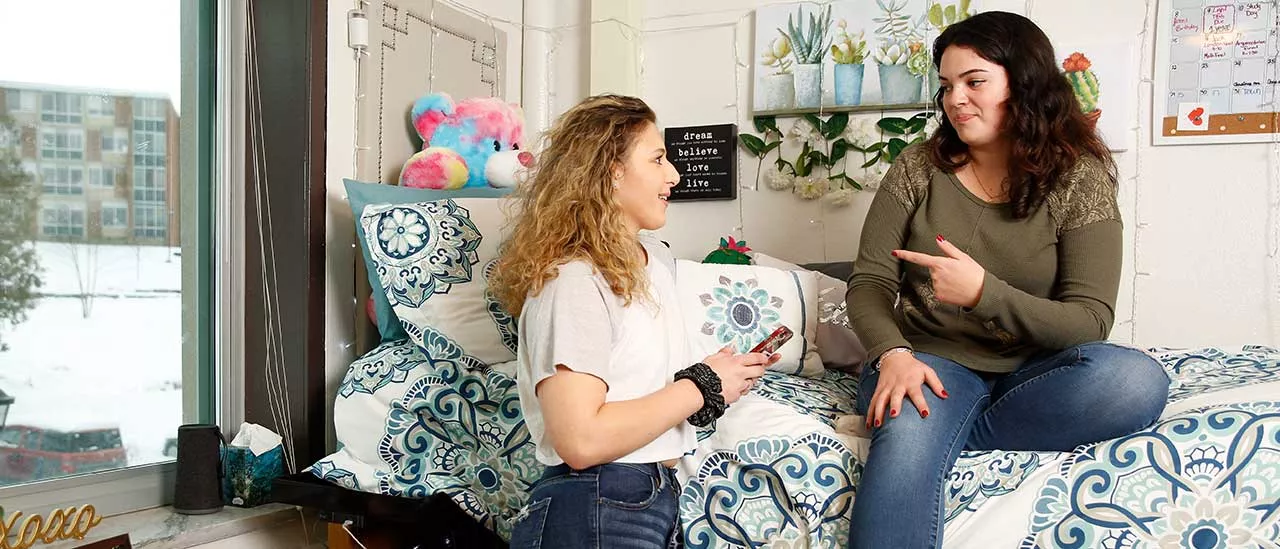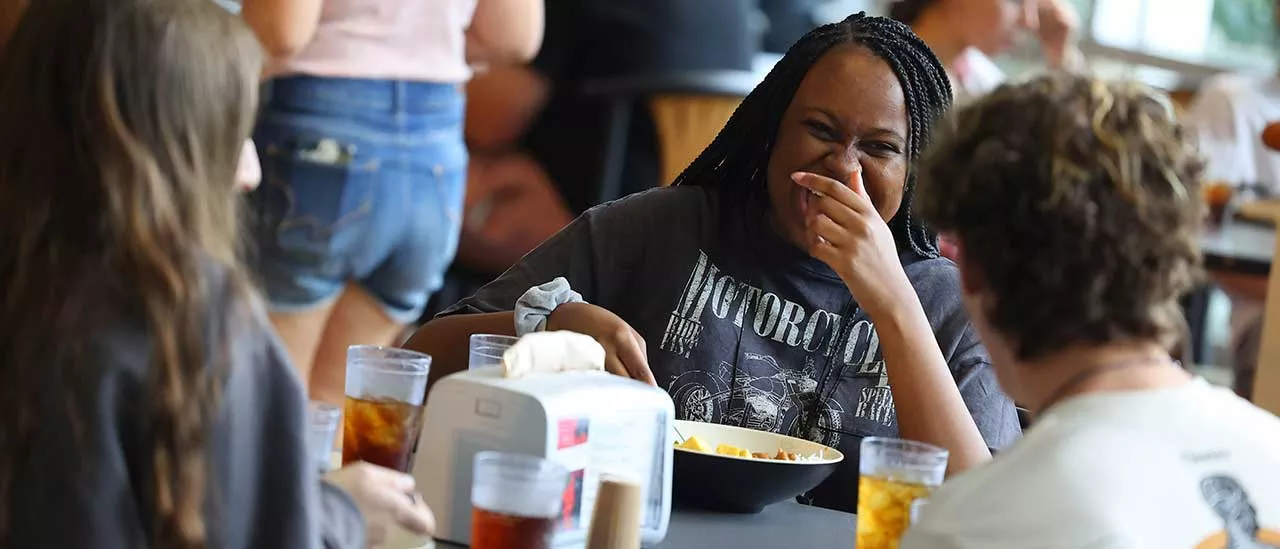 You should make memories that last a lifetime in college. We are dedicated to this idea, not in spite of our scholarly mission, but as a complement to it. Boredom and learning simply are not compatible. This may be our strongest argument for the 150+ clubs and organizations on our campus, for the hundreds of hours of entertainment, athletic events and social programming that go on every semester, and for giving our Student Association, created "by the students and to serve the students," an annual budget of over $1 million.
On-Campus Living
Living on campus is comfortable, convenient and fun, with lots of opportunities to make friends and get involved. Housing rates are fixed for each incoming class.
Dining
Our dining halls offer everything from burgers and fries to made-to-order salads and vegan entrees. At My Kitchen, you can make your meal just the way you want it, with four individual kitchens stocked with ingredients that change daily.