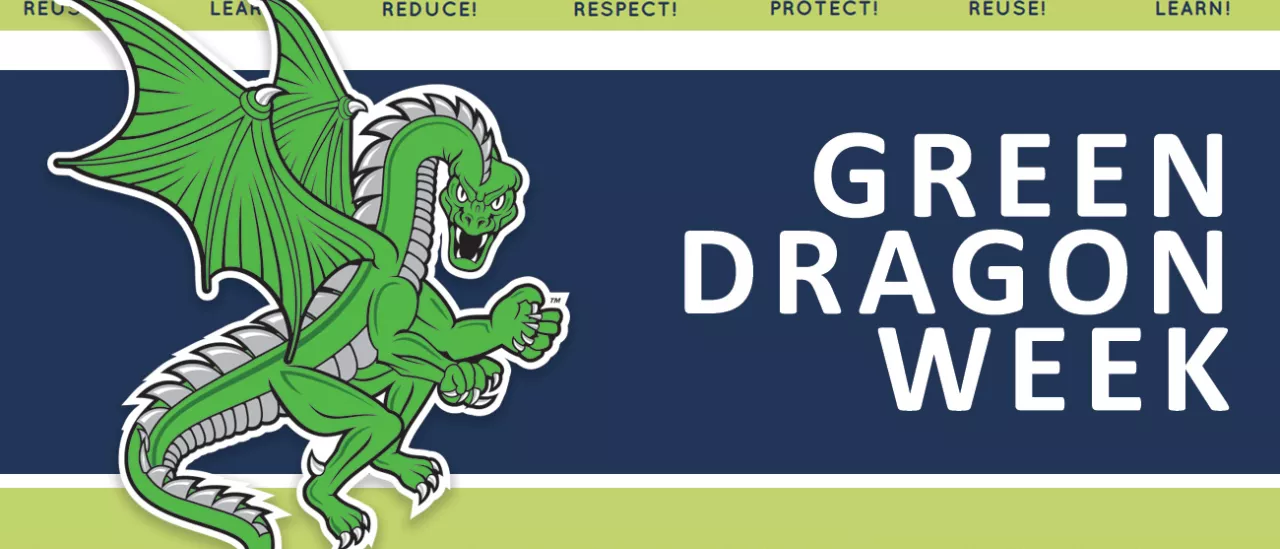 SUNY Oneonta's eighth annual Green Dragon Week from April 16-20 will include more than 20 activities, events and presentations designed to help students see sustainability as a long-term commitment.
Started in 2010, Green Dragon Week promotes environmental causes, including recycling, reduced consumption and creating a campus-wide culture of sustainability. In recognition of the event and other sustainability initiatives, The Princeton Review has named SUNY Oneonta to its "Green College" guide every year since the guide's inception in 2010.
Although geared toward students at SUNY Oneonta, Green Dragon Week lectures are also open to the public and are free to attend.
Monday, April 16
On Monday, events will include yoga, a student-led composting demonstration, a nighttime hike and a 1 p.m. presentation in the Red Dragon Theatre on the "Future of Waste." The presentation, given by Bob Sutherland of Mohican Farm, will focus on how our waste contributes to greenhouse gas emissions and how it can be avoided through composting.
Tuesday, April 17
Tuesday, there will be a documentary screening and a number of presentations, including one hosted by Students Protecting Animal Rights in Fitzelle, Room 130, from 3 to 4 p.m.
Wednesday, April 18
Events on Wednesday will be based in the Schumacher Quad and will include a Botany Club plant sale, campus tree tours, and a Wilber Park clean-up hike from 11 a.m. to 2 p.m. At 7:30 p.m., there will be a book signing and lecture on Environmental Activism by author Sandra Steingraber in the Hunt Union Ballroom, with a reception immediately following.
A biologist, author and cancer survivor, Steingraber writes about climate change, ecology, and the links between human health and the environment. Her highly acclaimed book, "Living Downstream: An Ecologist's Personal Investigation of Cancer and the Environment," was the first to bring together data on toxic releases with data from U.S. cancer registries and was adapted for the screen in 2010. As both book and documentary film, "Living Downstream" has won praise from international media.
Thursday, April 19
On Thursday, students will participate in a Reclaimed Art Competition and a Reclaimed Fashion Show. There will also be DIY recycled clothing crafts and bike repair in the Schumacher Quad. The evening will feature a sustainability dinner with local food in Mills Dining Hall and a screening of "The True Cost" documentary.
Friday, April 20
On Friday, there will be a student-led campus sustainability tour, a webinar on how to land a job in sustainability and a "Zero Waste" ice cream social. The SUNY Undergraduate Research Conference will also be taking place Friday, so the campus will be bustling with activity.