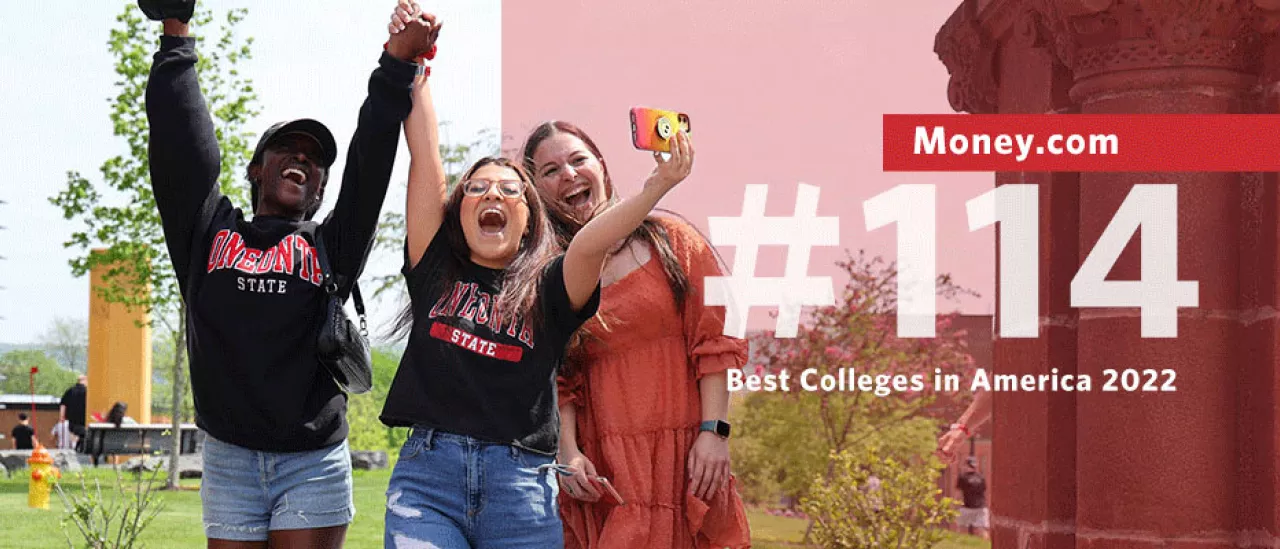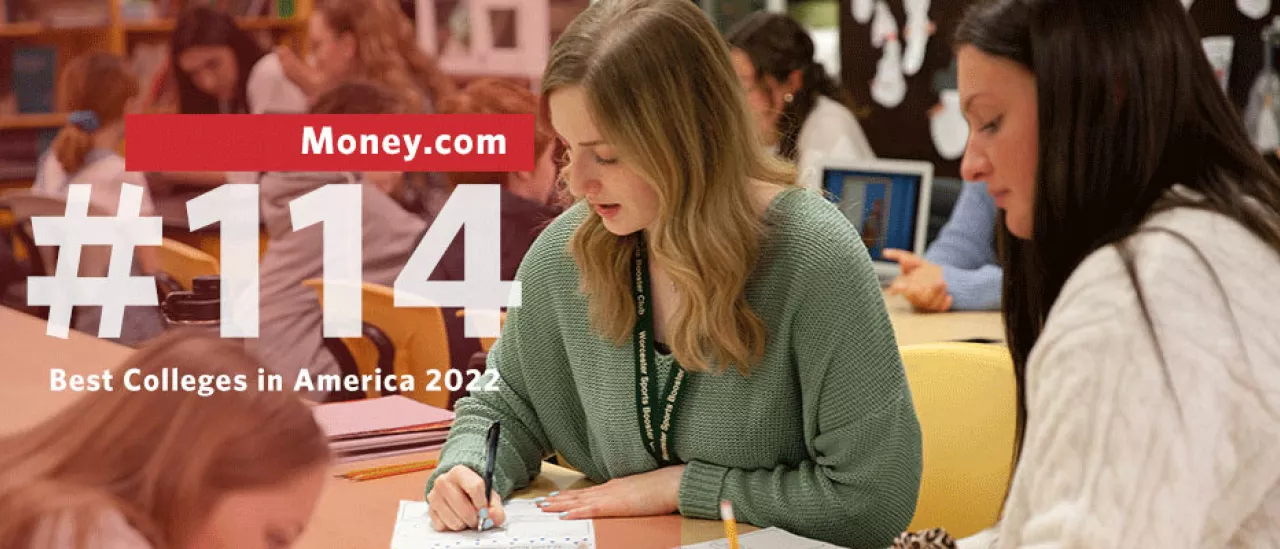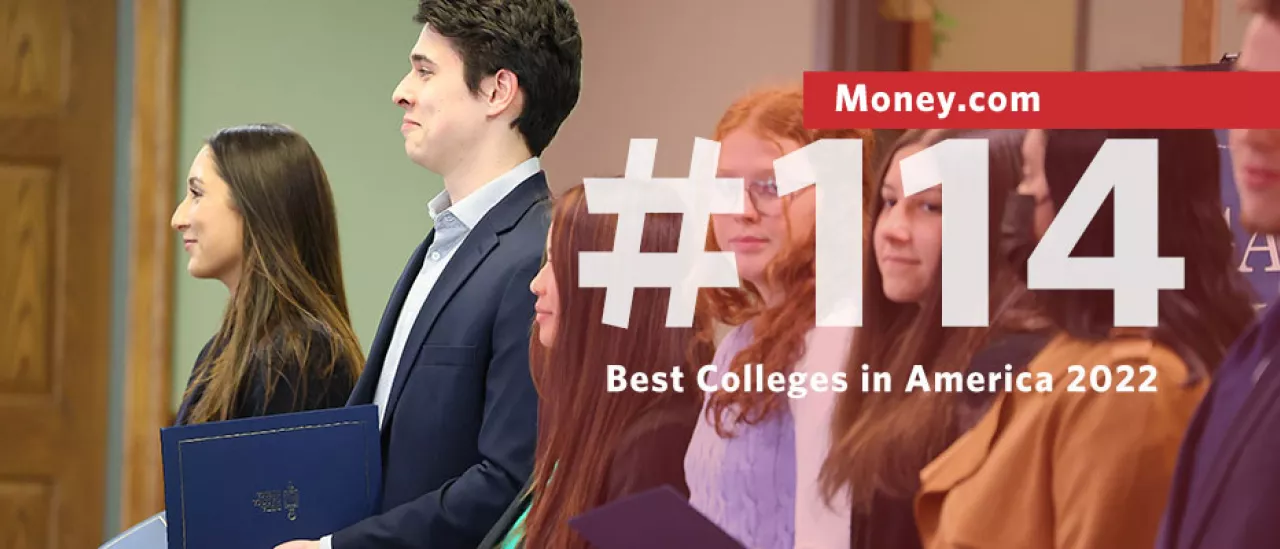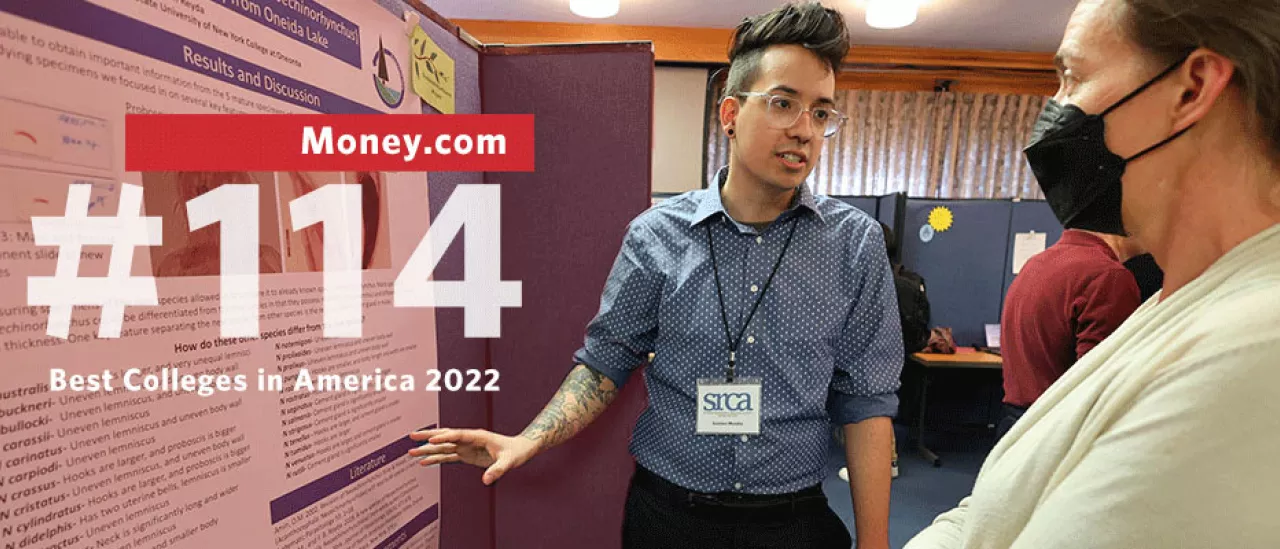 SUNY Oneonta is ranked No. 114 on the Money Best Colleges in America 2022 list, which recognizes colleges and universities across the country that have a record of helping students graduate and launching graduates into jobs with above-average wages.
"To compile Money's 2022 Best Colleges, our team looked at more than 2,400 four-year colleges with sufficient data and above-average graduation rates," said Money Executive Editor Mike Ayers. "From there, we scored on 24 measures in three areas: quality, affordability and outcomes."
SUNY Oneonta ranked higher than three of SUNY's university centers and was the only institution in SUNY's 13-school "University Colleges" sector to make the top 135.
"We're thrilled to be recognized as one of Money's Best Colleges in America," said SUNY Oneonta President Alberto Cardelle. "This is a ringing endorsement that SUNY Oneonta's education is not only affordable, but exceptional. Our excellent graduation rates, extensive experiential learning opportunities, investment in scholarships and successful alumni are points of pride, and this recognition showcases our commitment to making a low-cost, high-quality college education accessible."
To calculate the rankings, Money looked at graduation rates, the net price of a degree, student and parent borrowing, and loan repayment rates. To evaluate outcomes, the Money team considered median earnings, the share of alumni working and the share of alumni earning more than a high school graduate. The analysis also included four "value-added" calculations, which compare a school's performance against its predicted performance after accounting for the standardized test scores and percentage of low-income students among its enrollees.
The result is a group of 671 colleges divided into two lists— 623 on the main list and 48 on the "selective" list — that offer prospective students "a quality education at a comparatively affordable price."
"If the purpose of higher education is to actually lift the next generation up, these are the schools that are doing the work," said Michael Itzkowitz, who analyzes data on college return on investment and produced the new mobility index used to calculate the rankings. Read the full rankings methodology.
At 74.3%, SUNY Oneonta's six-year graduation rate is well above the national average of 62.2%, and Oneonta graduates are well prepared for life after college. According to a survey of 2021 graduates six months after graduation, 81% were employed and/or continuing their education, and 84% said their current occupation was related to their SUNY Oneonta major.
SUNY Oneonta is committed to making college affordable through merit- and need-based scholarships for new first-year and transfer students, and that support extends throughout a student's time at Oneonta, with a variety of additional scholarships available for valuable experiential learning opportunities such as study abroad, faculty-led trips and internships. In 2020-21, SUNY Oneonta awarded $5.7 million in scholarships and on average, students who graduated in 2020 had $3,800 less student loan debt than the national average.