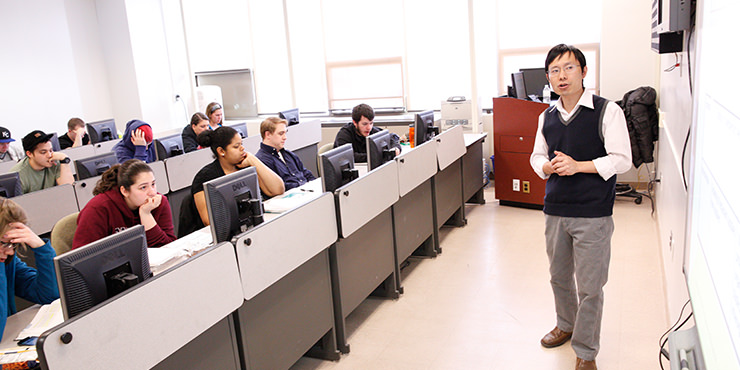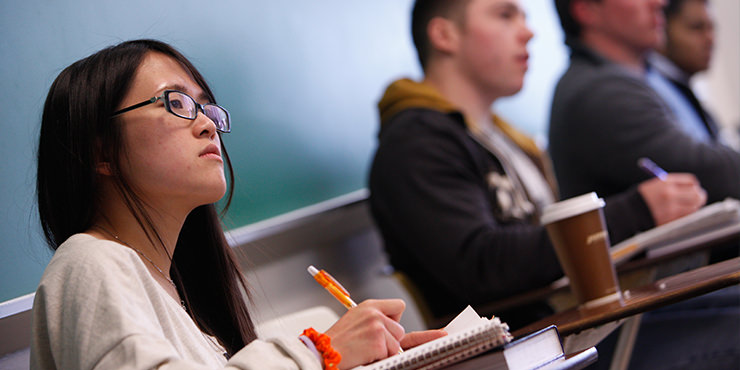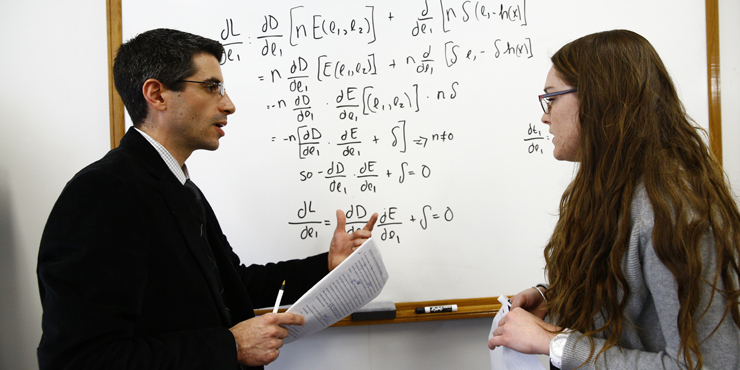 For the remainder of the semester, all SUNY Oneonta courses are being delivered online or through other forms of remote instruction. This will mean different things for each course and instructor.
This situation is new to all of us. Please understand that individual courses may change significantly and in some cases, may need to be revised more than once. As we make this switch from in-person to remote instruction, we ask for your patience, flexibility and goodwill.
We are all doing the best we can during a difficult time. Please stay safe and healthy, and reach out to your instructors or other offices on campus if you have any questions or concerns.
The college has developed a telecommuting resources page to assist students, faculty and staff with the transition to working and learning remotely.
SUNY Oneonta's AACSB-accredited School of Economics and Business traces its beginning to 1970 as an Economics Department that began to offer a business program. Today, the school houses two academic departments: the Department of Economics, Finance and Accounting and the Department of Management, Marketing and Information Systems.
Three academic majors are offered: Business Economics, Professional Accounting and Economics. The Professional Accounting major is a 150-hour program registered with the New York State Education Department as meeting CPA curriculum requirements.
Many of the college's most successful alumni graduated with a major from the School of Business and Economics. From corporate executives to accounting practitioners to economic forecasters to not-for-profit managers to academicians and even astronaut Ronald Garan, they attest to the caliber of their academic preparation and provide a conduit to current students for internships and career placement.
Become part of the learning environment of small classes, accessible faculty, teamwork and simulations in technology-enhanced classrooms. The school faculty is highly qualified and ready to apply its blend of academic credentials and professional background to a transformational college experience.