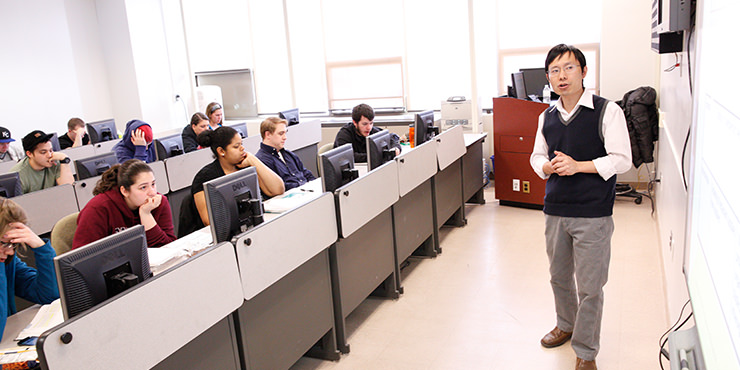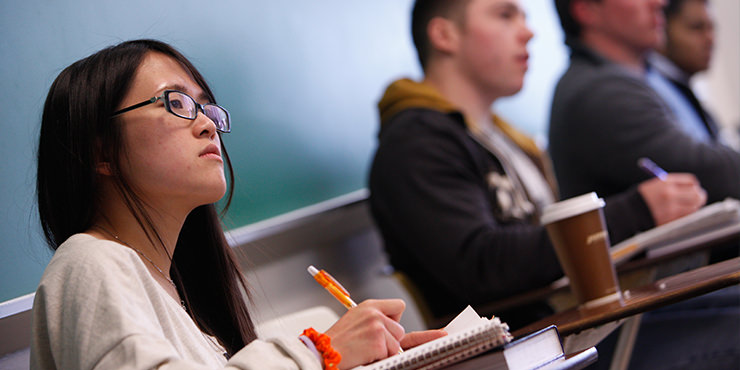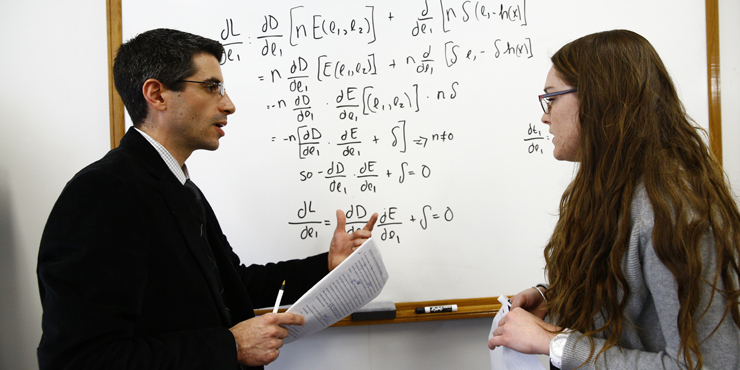 SUNY Oneonta's AACSB-accredited School of Economics and Business traces its beginning to 1970 as an Economics Department that began to offer a business program. Today, the school houses two academic departments: the Department of Economics, Finance and Accounting and the Department of Management, Marketing and Information Systems.
Three academic majors are offered: Business Economics, Professional Accounting and Economics. The Professional Accounting major is a 150-hour program registered with the New York State Education Department as meeting CPA curriculum requirements.
Many of the college's most successful alumni graduated with a major from the School of Business and Economics. From corporate executives to accounting practitioners to economic forecasters to not-for-profit managers to academicians and even astronaut Ronald Garan, they attest to the caliber of their academic preparation and provide a conduit to current students for internships and career placement.
Become part of the learning environment of small classes, accessible faculty, teamwork and simulations in technology-enhanced classrooms. The school faculty is highly qualified and ready to apply its blend of academic credentials and professional background to a transformational college experience.