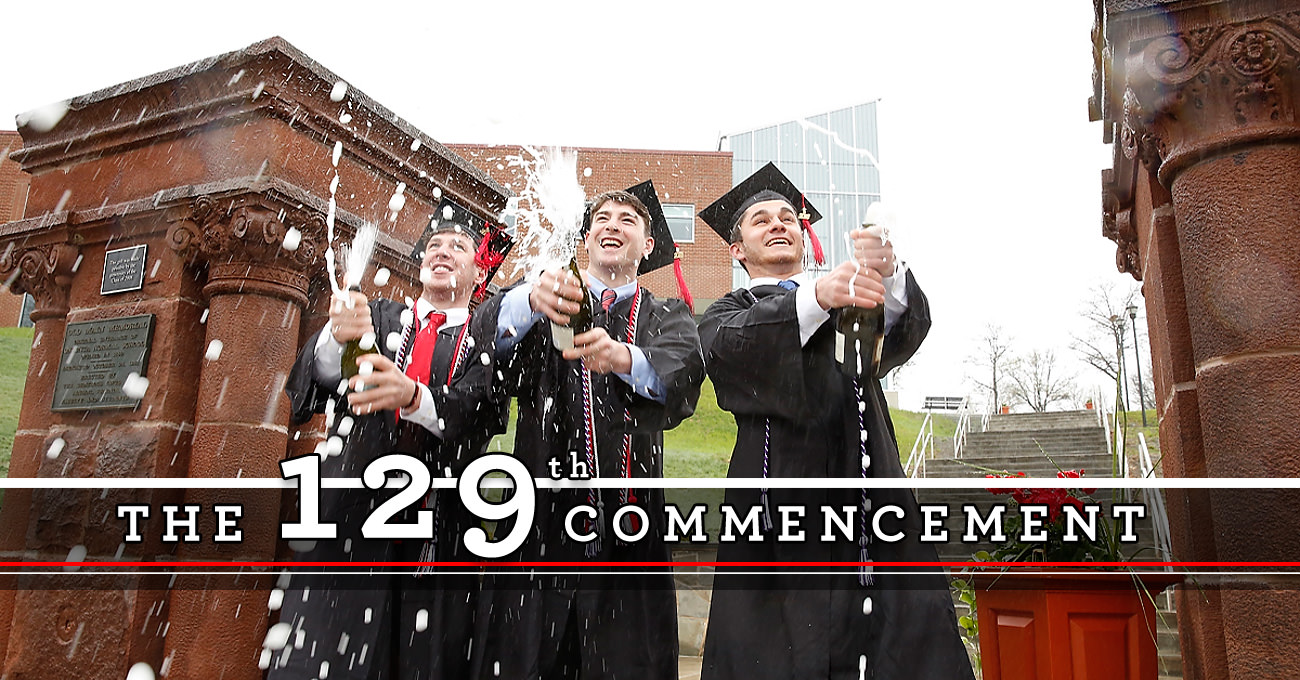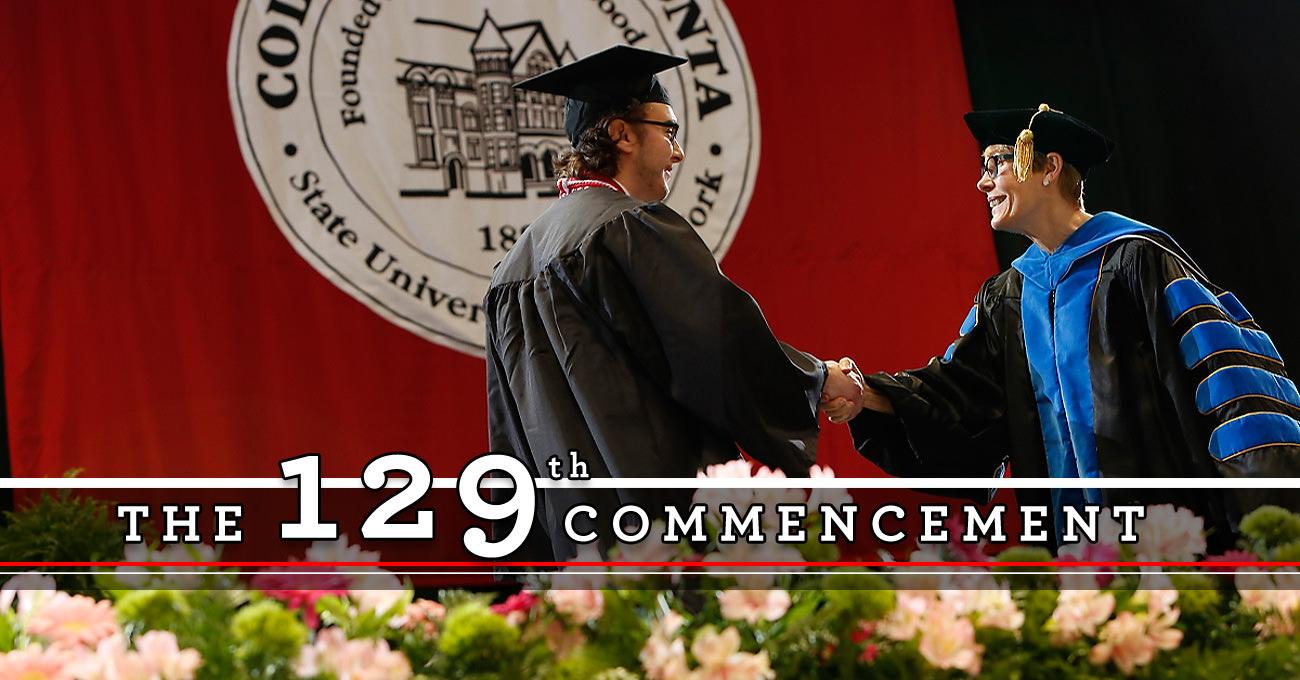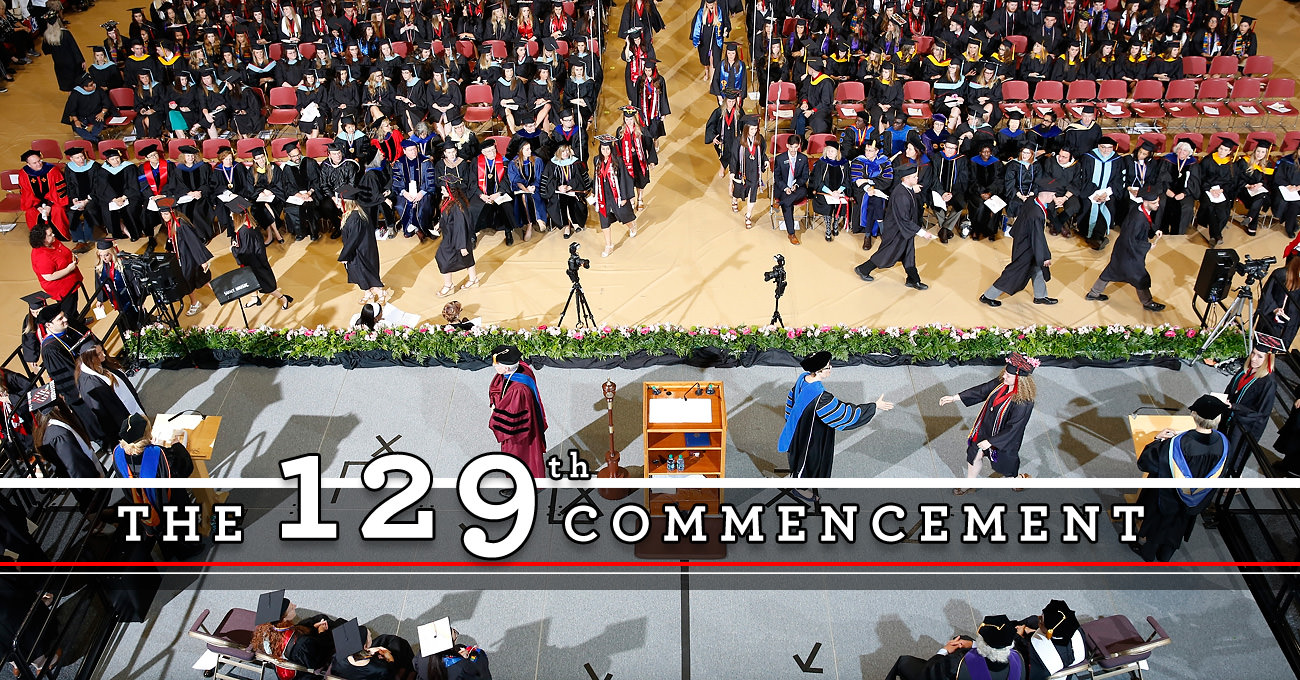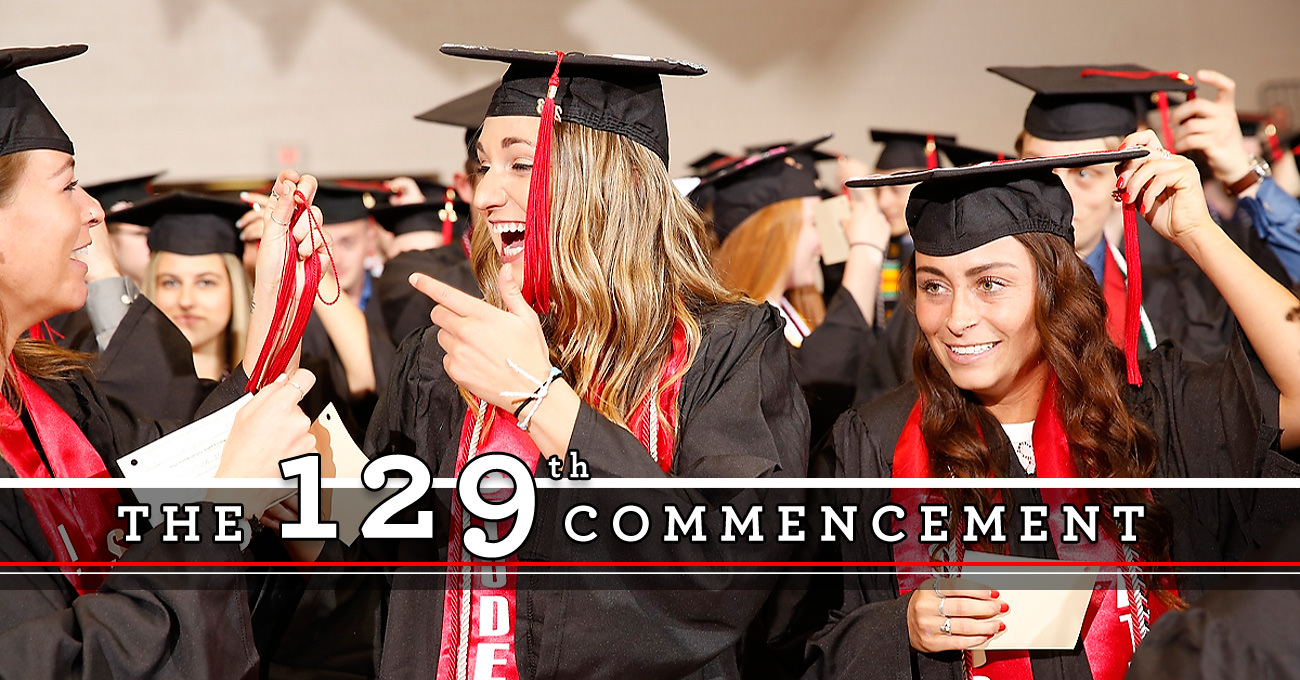 Commencement Speaker
This year's commencement speaker was 1980 SUNY Oneonta graduate Charles E. Bogosta, a leader in global healthcare management. Over the course of two decades of service to the University of Pittsburgh Medical Center, he has distinguished himself for exceptional work establishing hospitals, research centers, cancer institutes and laboratories.
In his current role as the Medical Center's executive vice president, Bogosta is responsible for the strategic, operational and financial activities of institutes and centers in 11 countries. An expert on global partnerships within the healthcare industry, he has served as a panelist for the World Hospital Congress.
President Kleniewski, Distinguished Guests, faculty, friends, and family, including my own, and the members of the graduating class of 2018, I thank you. Without a doubt, this is the greatest honor of my career and validation of my own belief that anything is possible.
Thirty-eight years ago I sat where you are, wondering how I would find a job and where I would end up. So… to be back here in front of you as part of your commencement is beyond my imagination. Some of the distinguished honorees that have stood up here before me include Don Garber, Commissioner of the Major League Soccer, Caryl Stern, Chief Executive Officer of UNICEF, Rosalind Hewsenian, Chief Investment Officer of the Helmsley Foundation, Hal Luftig, winner of 4 Tony awards, Sal Paolontonio, a well-known ESPN National Correspondent and Ron Garan, a NASA astronaut. Every one of these individuals has excelled in their field and credits SUNY Oneonta for its part in shaping their success.
But today is about you. And celebrating the incredible achievements you have made, the dreams you and your families have realized, and the relationships you have built. You're setting out in a world that is very different from what it was almost 40 years ago, but in our brief time together today I want to share a few quick stories about why I think that you are ready for it, and that anything is possible.
I was 6 years old when my parents came home with the abrupt news that we were moving to Australia. We had already moved around a bit, but nothing like this. We left everything behind, and set out for a new country, new culture, and new experience. It was fun but, beyond some pictures and memories, I never thought much about it once we moved home. I was young after all. Years later, after working my way into the executive team of University of Pittsburgh Medical Center, our CEO came to the executive staff with the idea to expand our footprint internationally. He asked the group of 10, "who here has experience working internationally?" No one put their hand up. He then asked, "who here has ever lived overseas?" Sheepishly, I raised my hand, and before explaining that it was when I was 6 years old, I had a new job as the President for UPMC International. It is now the largest international hospital operation of any American Academic hospital system. Anything is possible
Several years later as we looked to grow our international business, we were contacted by the government of Kazakhstan with a request to present to the Prime Minister and his cabinet a solution to improve the quality of cancer care in their country. The first thing I did was to gather my team, and together we searched on Google to figure out where Kazakhstan is located. The only thing I knew from my geography elective Freshman year in the IRC was that it can get to -40 degrees Celsius in Kazakhstan. As a team we weren't sure if we were ready to enter into such an unknown country and culture. But we also knew that to become a Global healthcare enterprise, we would have to take risks. We moved forward. Two weeks later, I traveled the 23 hours it takes to get to Kazakhstan from Pittsburgh and delivered a 15-minute presentation to the Prime Minister and his cabinet. The room was so cold I could see my breath and the presentation required simultaneous translation. I answered a few questions and then they started speaking among themselves in their native
language, Kazakh. I left the room and asked our translator what had just happened and he said the cabinet just approved $1b for 5 new cancer hospitals. We will break ground on the first hospital this fall and thanks to the risks we took I was reminded that, anything is possible.
I also have the honor of being President of one of the most prominent Cancer Centers in the United States. When I was interviewed for this position, the first question I was asked was…How do you feel about the fact that we are hiring you to put yourself out of work?" I thought about it and said, " well… my job vs. a cure for cancer? I said, I'll take the cure for cancer," and now we are on the cusp of a cancer care revolution. This is a bit technical but, this year, regulators approved the first gene therapy for cancer. Using this treatment, a patient's own cells are turbo-charged outside the body, reinjected, then used to attack cancer. They are like tiny tumor assassins. We are now seeing amazing results with patients who, months earlier, had been diagnosed as terminal and are now in remission. Even though I only enrolled in one science course while at Oneonta, I now have the privilege of personally leading the team that supports the important work of our scientists and physicians. While I was a student, the quest for the cure for cancer was such a remote concept that I could not have imagined that I would, someday, have the privilege of holding such an important role in this ongoing quest. We are not satisfied yet, but I wake up every morning believing that anything is possible.
My most important accomplishment, however, took place well before I was ever in my current role and it's all thanks to Oneonta. I was standing in a grocery store in Albany where this pretty girl caught my eye. We started talking, and I convinced her to go out on a date. I was nervous and out of my league, but once I found out she went to Oneonta, I had a
chance. We talked about where we lived, who we knew, what our favorite order was at Brooks. What sealed the deal, however, was when I confessed that I took ballroom dancing at Oneonta and I would teach her. 35 years later, we have never stopped dancing and our 4 children are learning how to dance through the paths of their own. Trust me, the fact that I got Mary Ann McGinn to say yes to my proposal is the biggest proof that anything is possible.
My point to you is this; if you put yourself out there and take some chances, the world is at your fingertips. The university you graduate from today is so vastly different, more advanced, and better suited to build the leaders of tomorrow in all fields than the one I loved 38 years ago and love even more now. So… if I can be standing up here today, the product of four years at SUNY Oneonta, one science class and some ballroom dancing, imagine what you can do!
So… celebrate today and reflect on all you have accomplished. Tomorrow is the time to imagine, dream big, raise your hand, take a risk, learn something new and always remember your Oneonta roots. If you do, anything is possible!