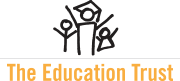 In a report released Dec. 2, The Education Trust recognized SUNY Oneonta as one of 26 public colleges and universities across the country that have had the biggest improvements in graduation rates among African American, Latino and Native American students.
"We are delighted to receive national recognition for our gains in this area," said SUNY Oneonta President Nancy Kleniewski. "For the future, we look to build on our accomplishments, as raising the graduation rate and further diversifying our student body are two of the objectives within the college's Strategic Plan 2015."
According to the report, "Rising Tide: Do College Grad Rate Gains Benefit All Students?", more than two-thirds of all four-year public colleges and universities increased overall graduation rates from 2003 to 2013. And among the 255 institutions that improved and serve a sizable population of African American, Latino and Native American students, 77 percent raised graduation rates for their underrepresented minority students.
However, many institutions have not narrowed longstanding gaps between groups. Of the 255 institutions examined, graduation rates for minority students increased only slightly more than those for white students (6.3 versus 5.7 percentage points). This means that gaps have narrowed by less than 1 percentage point in 10 years — an improvement rate far too slow to close completion gaps, at least in this century, according to report co-author Kimberlee Eberle-Sudré, Ed Trust's higher education policy analyst.
SUNY Oneonta has bucked this trend. From 2003 to 2013, the college's three-year average graduation rate for minority students increased by 23.1 percentage points. Further, the gap between graduation rates for underrepresented and white students has narrowed over the past 10 years. In 2013, the three-year average graduation rate for SUNY Oneonta students from underrepresented groups was 65.6%, compared with 70.1 percent for white students.
SUNY Oneonta was one of three SUNY schools recognized in the report.
"Less than half of adult New Yorkers currently hold a college degree, and by 2020, 70 percent of the jobs in our state will require one," said SUNY Chancellor Nancy L. Zimpher. "Congratulations to SUNY Oneonta, SUNY Buffalo State College and the University at Buffalo for this much-deserved national recognition of their efforts to increase degree completion among students while all of SUNY continues to work toward a goal of 150,000 degrees per year."
The Education Trust is a nonprofit advocacy organization that promotes high academicachievement for all students at all levels, pre-kindergarten through college. Its goal is to close the gaps in opportunity and achievement that consign far too many young people — especially those from low-income families or who are black, Latino or American Indian — to lives on the margins of the American mainstream.