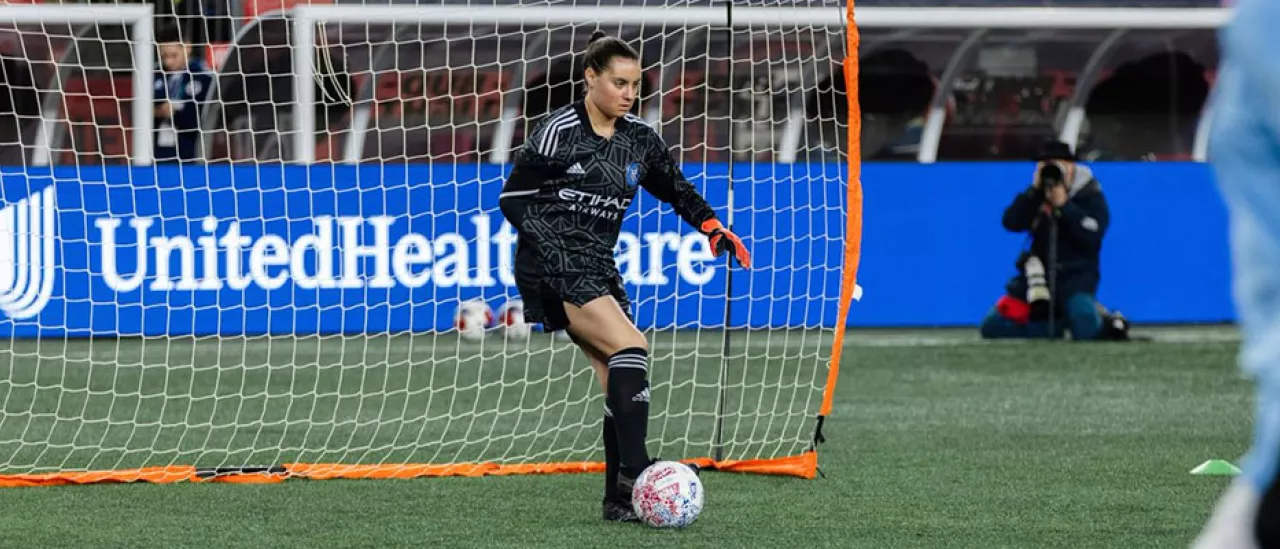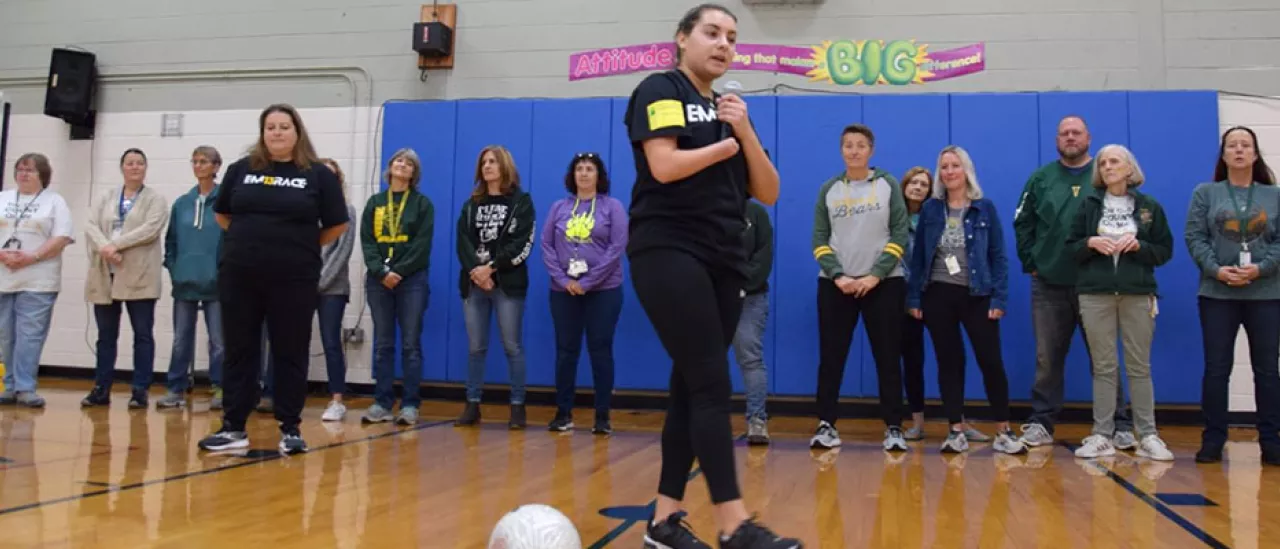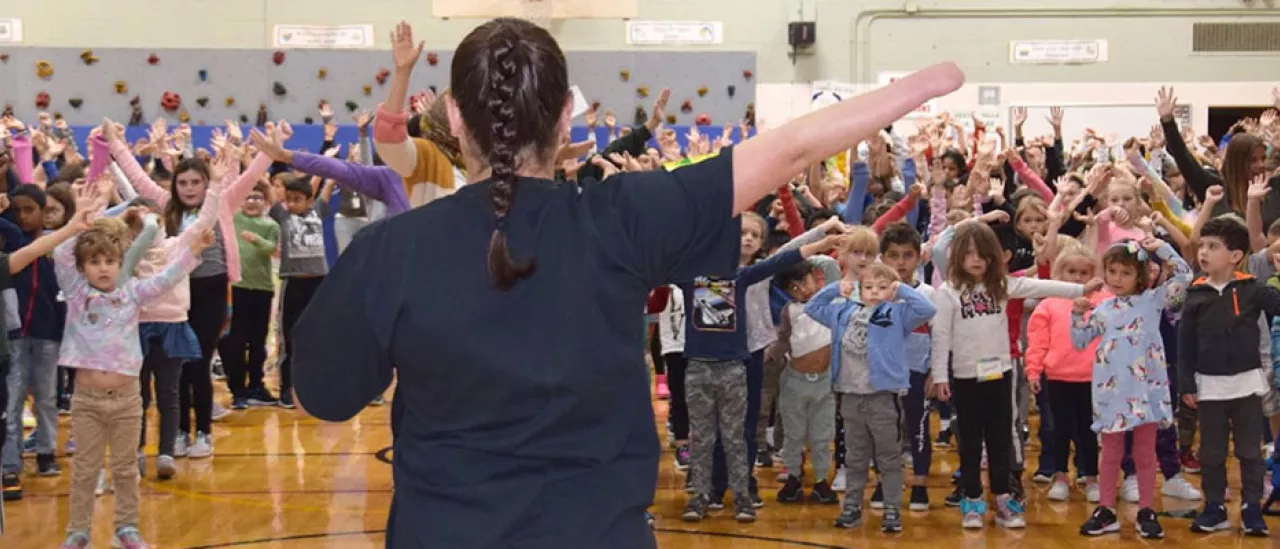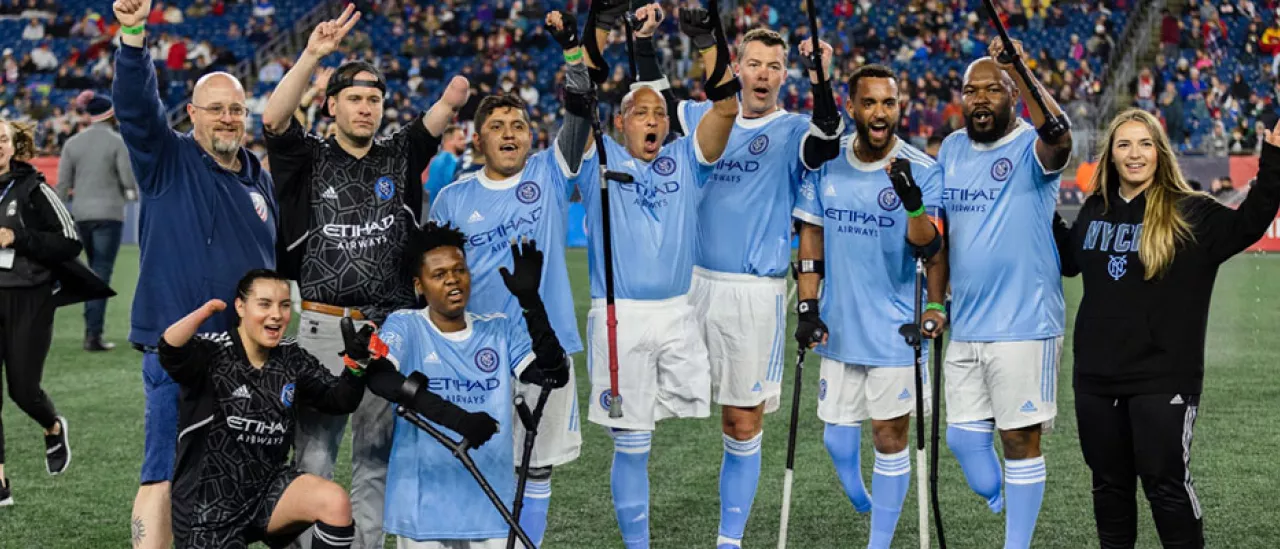 A junior at SUNY Oneonta is about to make history as a member of both the United States' National Amputee Soccer Team and the first-ever National Women's Amputee Soccer Team, and she will compete for both on the world stage this weekend.
Alexia Michitti, a 19-year-old Business Administration major from Vestal, NY, will take the field as goalkeeper representing the United States for both teams in Warsaw, Poland, Sept. 16-17 during the international Amp Futbol Cup. 
She and her teammates will take on players from Poland, England, Japan and Costa Rica. Alexia is the first woman in the world to make both a national squad and the new national women's squad, and she's the only woman on the co-ed national squad. 
"This weekend's going to be a lot of homework to get done, in between everything else going on," Alexia said during an interview this week, "but my professors have all been so kind and understanding. When I was little, I always dreamed about playing professional soccer, and I remember taking one of my dad's old white T-shirts and writing 'USA' on the back with a marker. I got my USA uniform in the mail the other day, and it finally hit me how big of a deal this is. It's really crazy." 
"An Incredible Role Model"
Alexia was born without a right hand, but she refuses to let that define her. She grew up playing soccer and, as a student at Vestal High School, served as captain and helped lead her teammates to three Section IV championships. 
After graduation, she went on to play DIII soccer at an area private college where, during a Sports Media class, she interviewed Paralympian and disability sport advocate Eli Wolff, who helped connect her with the American Amputee Soccer Association (AASA), an affiliate of the United States Soccer Federation. Soon, Alexia was invited to Long Island to practice with the Metro New York Amputee Soccer Team, an AASA affiliate, and attend training camps. 
Alexia played her first game a year ago with Metro New York inside Gillette Stadium in front of 30,000 people. She continued to attend practices and games and traveled to California in May to attend the first-ever women's camp. After a lot of hard work, training and tryouts, she was selected by a committee of coaches and trainers for the national teams.
"This moment is not only huge for Alexia, it's huge for amputee soccer, period," said Paige Palazzolo, head coach of the National Women's Amputee Soccer Team and goalkeeper coach for the AASA. "As the first person to make a women's team and a regular national team roster, she's making a statement for amputee athletes and women around the world. And she's so humble. She's an incredible role model for women, people with limb differences, kids, everyone really." 
Proud Red Dragon
After attending SUNY Broome and earning an Associate of Arts and Sciences, Alexia decided to transfer this fall to SUNY Oneonta – her mom's alma mater – because she wanted to minor in Fashion and Textiles. She wants to own a business someday.
In between classes – "school comes first" – and traveling for soccer camps and trainings, Alexia has managed to immerse herself in campus life. She likes to attend concerts and comedian shows, joined the Entrepreneur Club, and wants to study abroad next semester. To prepare for the Amp Futbol Cup, she practiced with the Oneonta men's soccer team, having them take shots on goal while she served as goalkeeper. The Red Dragon family has been "so welcoming," she said. 
Last week, she met with the Oneonta High School girls varsity soccer team at the former site of the National Soccer Hall of Fame in Oneonta. Since 2021, she has visited regional elementary schools, including ones in her hometown of Vestal, to speak. After showing them all the tricks she can do with a soccer ball, she talks to the children about the importance of hard work, determination and freely accepting others.
"Everyone looks different, but that's what makes you you," she said. "It's just important to be nice to each other. Growing up, the people I looked up to were surfer Bethany Hamilton and Major League Baseball player Jim Abbott who, like me, was born without a right hand (and actually taught me how to tie my shoes). I'm hoping I can be that role model for young people today."