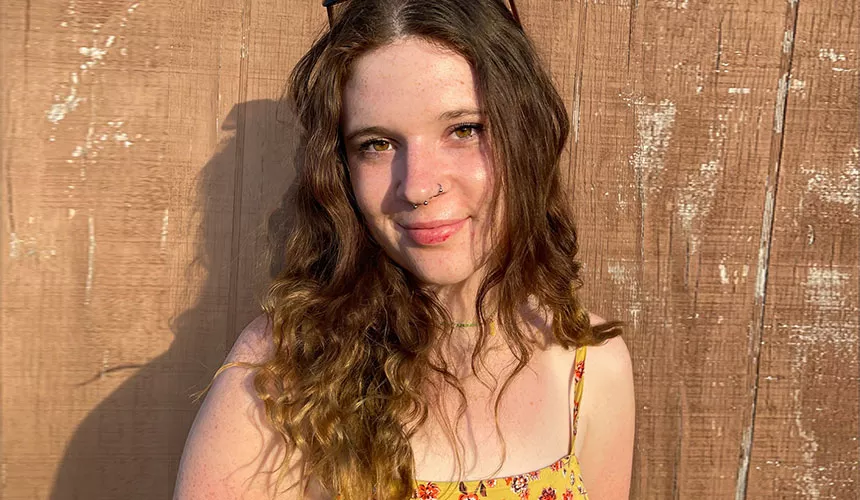 Why SUNY Oneonta?
I originally came to SUNY Oneonta for the education program because I had heard such good things about how much experience you get in the classroom. Then COVID hit and our classes went online. But I quickly realized that my passion is more working one-on-one with kids. I've always been interested in psychology, too, so that's what brought me to the Human Development and Family Studies major.
My Activities
Student Association Chief of Staff, Class of 2024 E-board Events Coordinator
Best Experiences
Hands down being part of Student Association. It's such a great opportunity to meet people and have conversations with professors and administrators and learn things about the college I never would have known otherwise. Being part of SA has really made me love this campus and helped me get involved after COVID. I have met most of my friends through SA. It's something I'm really excited about. If I had to give one piece of advice to students, it would be to get involved. Just joining one club can go a long way in meeting people and finding your place here.
About My Major
Human Development and Family Studies is an exciting major because it's broad enough that there are so many different avenues I could take. I could go the psychology route, or I could be a teacher if I want. It leaves you with so many possibilities.
Favorite Class
My favorite class so far has been Diversity in Teaching. It was so amazing and the type of class where you don't necessarily realize how much you're learning until it's over. I wish it was required material for every student. It really changed my perspective in a lot of ways.
Plans, Goals, Dreams
I'm not positive what I want to do yet, but I know I want to work with kids for sure. At home, I work at a wilderness summer camp, which I love, and I've also been involved in nonprofits that deal with mental health in teens, which I also loved. Maybe a school psychologist.
Fun Fact
I went to an arts school growing up and it was required to learn how to crotchet. Now I have a business called Amelia's Crocheted Things, and I have almost 300 sales and also have some of my items for sale at a shop in downtown Oneonta!