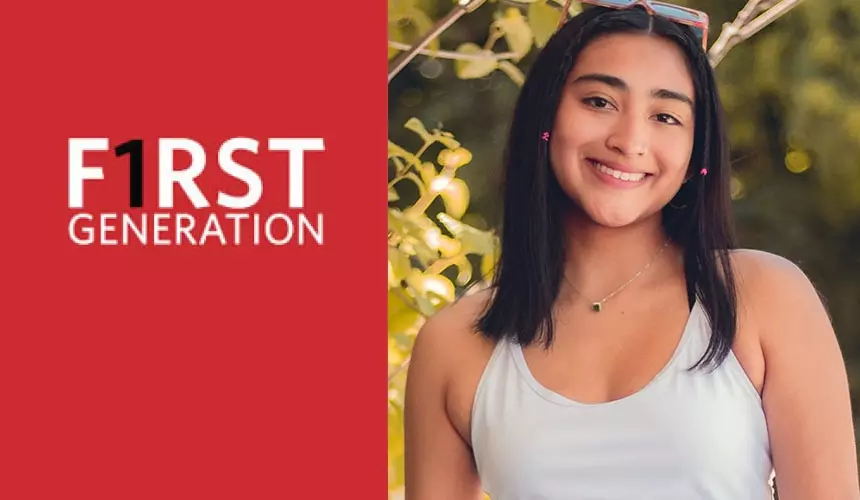 What does being a first-generation college student mean to you?
It means giving back. I am doing this in hopes it is enough for the sacrifices my parents had to make in order for me to have this life.
What obstacles did you face in this context?
I have to deal with the pressure, I have expectations to live up to that I sometimes doubt if I can even get there.
What advice do you have for other first-generation students?
Breathe, and don't let the idea that 'what you're doing isn't enough' consume you. You're doing more than enough. You're doing it, you're a first-gen college student.
Why Oneonta?
It has given me so many options to do different things. It allowed me to delve into things I never thought I would be into. I also didn't know then but I would meet some of my greatest friends here, but that was just it- I trusted I would be able to here in Oneonta, and I did!
My activities
President of class of 2024
Chair of Health and Wellness on Student Association
Co-Host of Girl Talk (WIRE TV Club)
Best Experiences
I had the opportunity last semester to help the education offices with a program, CASSC (Catskill Area School Study Council) where I taught kids from the Catskill region different sorts of subjects. I also enjoy helping out around on campus for different events, I enjoyed Red day a lot!
Plans, Goals, Dreams
A plan is to teach middle school Spanish in the city. A goal would have to be traveling to Spain and teaching there for a bit. Now a dream: Secretary of Education, but that's just my ambitious side coming out.
About my Major
I am an adolescence education major with a concentration in Spanish. I plan on teaching Spanish to kids- which was a product of inspiration made by my high school Spanish teacher.
Favorite Class and why
My favorite class I've taken here would have to be Education 246: Development of Language and Adolescent Literacies. We learn how literacy and development affect not just how you read, but it also affects how you choose to see the world, and how to create a safe space for students that struggle with literacy.