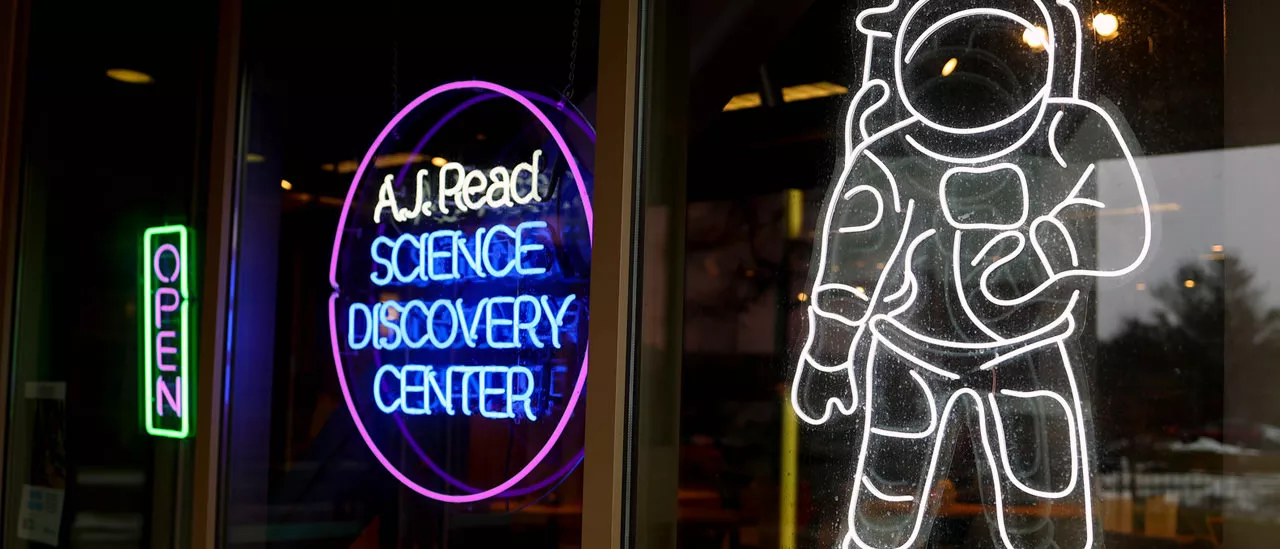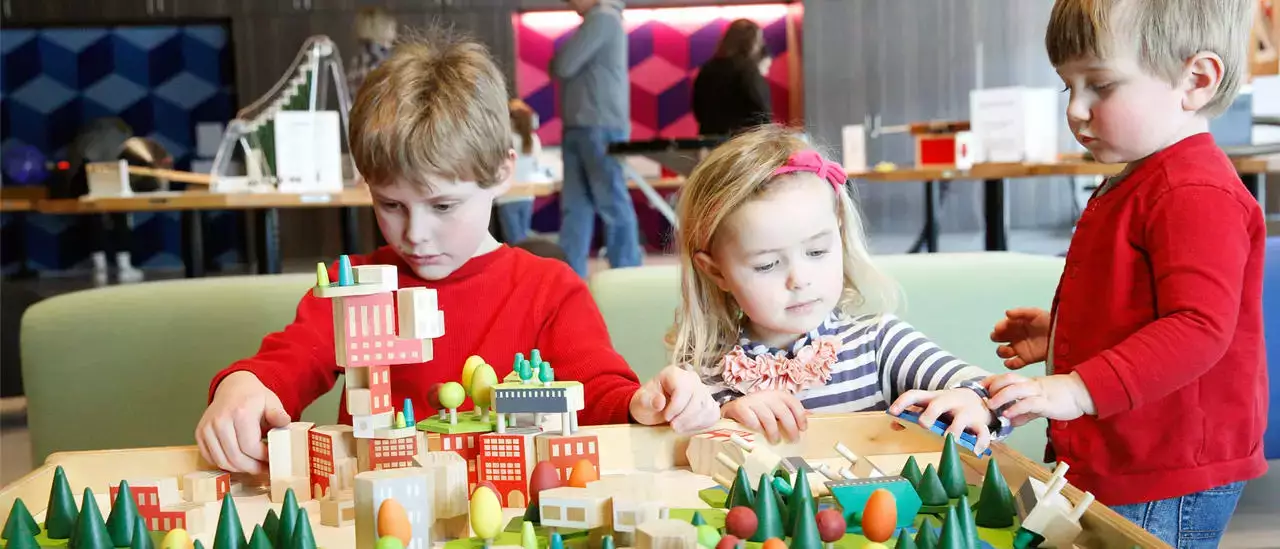 Public Hours
The current hours of the SDC are Tuesday-Saturday 10am-4pm.
Admission
Admission is always free; donations are always welcome.
Location and Parking
The Science Discovery Center is located in the Physical Science building on the SUNY Oneonta campus, room 112. In the summer there is a lot of open parking near the Physical Science building: look for the visitor (V) and commuter (C) parking lots below the Physical Science and Human Ecology buildings. During the academic year, especially during the work week, guests will need to get a free, no-registration day pass to park in visitor and commuter lots; passes can be picked up at the Center's main desk or contact us ahead of time and we can email it to you to print out. There is handicapped parking a short distance from the Center's doors, please feel free to call ahead for assistance.
Field Trips and Group Visits
The A.J. Read Science Discovery Center makes a great destination for a school field trip, especially for grades 3-5. We have a variety of engaging, hands-on STEM exhibits and demos, and the SUNY Oneonta planetarium is one of the most advanced in the region. There is no cost to visit us, and there is even support available to school districts to offset transportation costs.
Planning Your Trip
The Center's exhibits are great for all ages, though most of our visitors are elementary and middle school students. In order to serve the public safely, we have changed our field trip policies.
We are only booking one visit per day to allow our staff to clean our facilities.
Visiting school groups are limited to 58 people (students, teachers, chaperones) because of stricter capacity requirements in both the Center and the Planetarium.
Groups larger than 28 will be split into two sections and will rotate through the SDC and Planetarium.
The Wal-Mart Transportation Fund is available to local schools to offset transport costs. When you book your visit, you can also apply for transport reimbursement using the same form linked via the button below.
A typical three-hour visit would include: free exploration time at the SDC, time to eat a packed snack/lunch (we have a covered atrium that works well for this), a live planetarium show, and (sometimes) a live electricity demo or campus tour.

To book a field trip or group visit, please click on the button below, complete and submit the form, and a staff member will contact you to confirm dates and details.