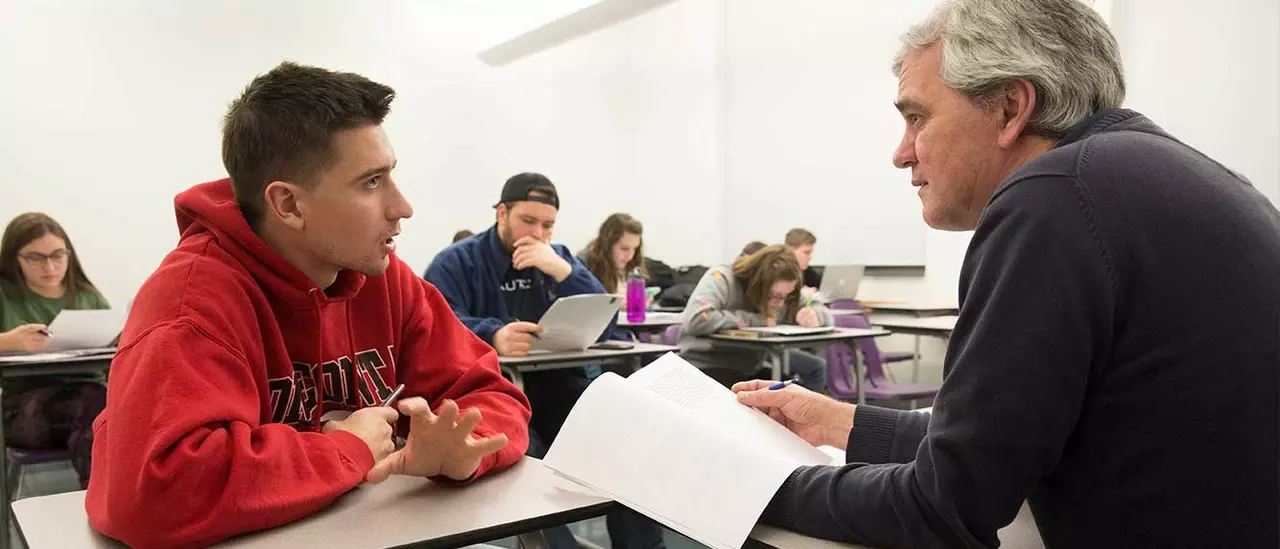 College CreditOrientationCollege Catalog
Welcome to SUNY Oneonta! The Academic Advisement Center works closely with Admissions and the Office of Student Success to create student schedules before they arrive at campus. As a new student (first-year or transfer) the pre-set schedule guarantees that students will begin their journey at SUNY Oneonta with the courses they need to get on track to timely degree completion. 
Pre-set schedules are determined by a variety of factors including a student's: 
Major  
General Education requirements  
Earned credit (AP/IB test scores, college credit, etc.)   
Topics of interest indicated on the Online Course Pre-Registration Survey
---
Fall 2022 Course Schedules
First-Year Students
Pre-set schedules for first-semester students will be released on Friday, July 29, 2022. 
Students will receive an email to schedule an appointment with an advisor from August 8 – August 19 to make changes to their schedules.
Transfer Students 
Transfer students will receive an email when their schedule is ready. Schedules are released once a deposit is paid and the schedule form is filled out.
Transfer students will have an opportunity to make changes to their schedules from June 20 – July 1. 
Important Dates and Deadlines  
The Office of Admissions has outlined important dates for new students to review before their arrival at SUNY Oneonta. Review the available resources to stay on track:  
First-Year Students 
Transfer Students 
---
New Student Course Registration Checklist  
Are you eager to get started on your Red Dragon journey? Check out the New Student Course Registration Checklist below to get a head start!  
Log into your myOneonta account daily to check for email updates from SUNY Oneonta. Tip: Updates on your schedule, orientation, and move-in will only be sent to your Oneonta email address. 
Complete the Online Course Pre-Registration Survey to guide the Academic Advisement Team to create a pre-set schedule with courses and topics that interest you! Your schedule will include a mix of major courses, general education courses, and electives.  
Review your schedule in advance. Check your email for notifications about when your schedule is ready for viewing. You can check your schedule by logging into your myOneonta. 
Send updated transcripts and test scores, if necessary. If you think you may have earned AP, IB, or college credit, you must have official scores and transcripts sent to the appropriate office for evaluation. Tip: The college evaluates earned credit using a separate process for first-year students and transfer students. Review the applicable page to learn more.  
Adjust your schedule. You'll receive an email from the Office of Admissions with instructions to sign up for an advising appointment designed for incoming students. You'll have the opportunity to make changes to your schedule and learn about the academic planning tools offered at Oneonta before you start your first semester! 
Advising for New Students  
New students (First-semester or transfer) will be emailed with an invitation to meet with an advisor before the start of their first semester. This meeting will give students the opportunity to adjust their schedule, learn about academic planning tools, and get familiar with their degree requirements. After a student has started classes at SUNY Oneonta, they are encouraged to make appointments to meet with an advisor at least once a semester.  
Within the first two weeks of the semester, students who have declared a major will be assigned a Faculty Advisor (Primary Advisor) in their department. This faculty member will be their point of contact for planning their academic path. Faculty advisors provide their advisees with information about the major, planning schedules to meet degree requirements, and experiential learning opportunities that can enhance their time at SUNY Oneonta. Students can find their Faculty Advisor and contact information at the top of their DegreeWorks. The Academic Advisement Team encourages students to reach out to their faculty advisor early on in their academic journey.  
Note: Exploratory/Undeclared students will be assigned a professional advisor for generalized advising until a major is declared. All students are encouraged to meet with the Academic Advisement Staff throughout their time at Oneonta.  
---
Contact
Academic Advisement Center
100 Netzer Administration Building Oneonta, New York 13820 
Office Hours
Monday - Friday
8:00am - 4:30pm