Research and Creative Activity Opportunities
SUNY Oneonta recognizes that undergraduate research and scholarly activity is an important tool in developing exceptional students and thinkers, and in preparing our students to gain admittance to graduate and professional schools or to succeed in entry-level positions in the workforce.
Our students collaborate with faculty on a variety of  research and creative topics. Highlights include a green chemistry invention that won a United States patent. The SUNY Oneonta iGEM (International Genetically Engineered Machine) interdisciplinary team of students competed in the 2020 Giant Jamboree, earning a silver medal. Students also do independent research on topics of their own choosing, guided by faculty mentors. The Student Grant Program for Research & Creative Activity supports engagement at all levels, from shadowing to independent projects to summer fellowships in any discipline or interdisciplinary area. 
Students present their projects at our annual Student Research & Creative Activity Day event. Many students also present their research at regional and national conferences; funding is available to help defray travel expenses through the Caroline '67 and David D'Antonio Undergraduate Student Travel for Excellence Fund and the Student Travel for Excellence Program.
Student Research and Creative Activity Day Video
Recent Grad Testimonial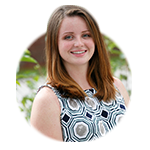 Getting to present my research at the American Meteorological Society Annual Meeting was an incredible opportunity. I was not only presenting to fellow students who have the same interests as me; I also presented to professionals in the field. To get their feedback and hear that they enjoyed my research really meant a lot.
Jillian Young '16,
Meteorology major with minors in mathematics and water resources