Oneonta community members are invited to shop for gently-used items donated by SUNY Oneonta students beginning at 9 a.m. Tuesday, May 18, at the ReUse Center, located at 23 Duane St. in Oneonta. 
The event is part of the college's sixth annual Move-Out Donation and Reuse Collection program. As students moved out of their residence halls last week for the summer, the college designated collection spaces in each of the 10 active residence halls to collect gently used items students no longer wanted. Off-campus students were also encouraged to donate by dropping their items off directly at the ReUse Center.
In years past, large items such as rugs, mirrors, lamps, toasters, comforters, microwaves, futons and more have been given to community organizations and members. Other donation items have included clothing, linens, office supplies, toiletries, cleaning supplies, laundry supplies, sporting goods, storage containers, electronics, nonperishable food items, books and toys.
The program is coordinated by the college's Office of Sustainability and the Move-Out Committee. "This is now our sixth year hosting this event," said Rachel Kornhauser, SUNY Oneonta's sustainability coordinator. " We estimate that we have saved 30 tons of goods from out of the waste stream since we began this initiative."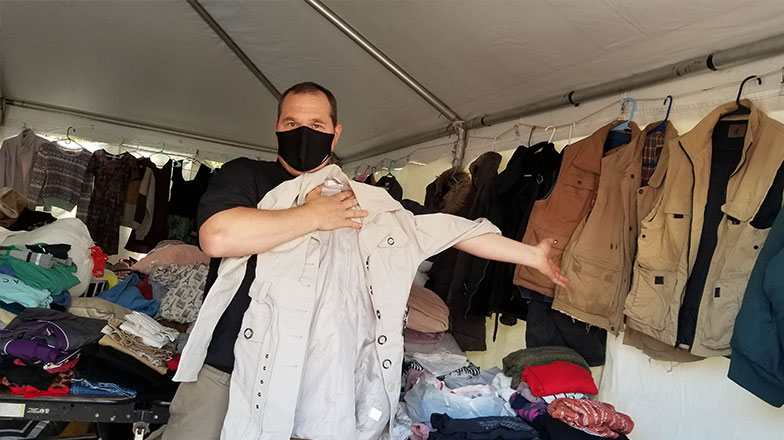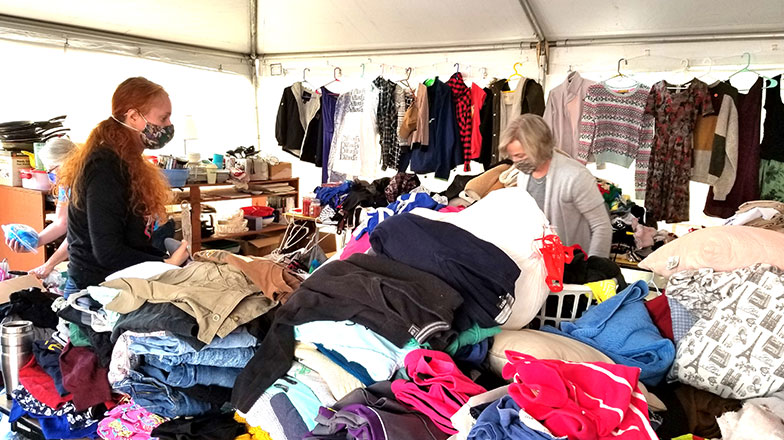 SUNY Oneonta's Office of Sustainability coordinates sustainability initiatives for the college. The office addresses energy- and waste-reduction initiatives, engages the campus community in sustainability programs, and integrates sustainability into the residential and academic experience.
"While the main focus of this program is sustainability, there's an important human component to all of this," said Kornhauser. "This is an opportunity for us to invite students to participate in a sustainability initiative that not only reduces their environmental impact through reuse and recycling but to directly benefit the local community."
Proper mask use and social distancing will be enforced at the event. More information about the Move-Out Program and other campus sustainability initiatives is available online.