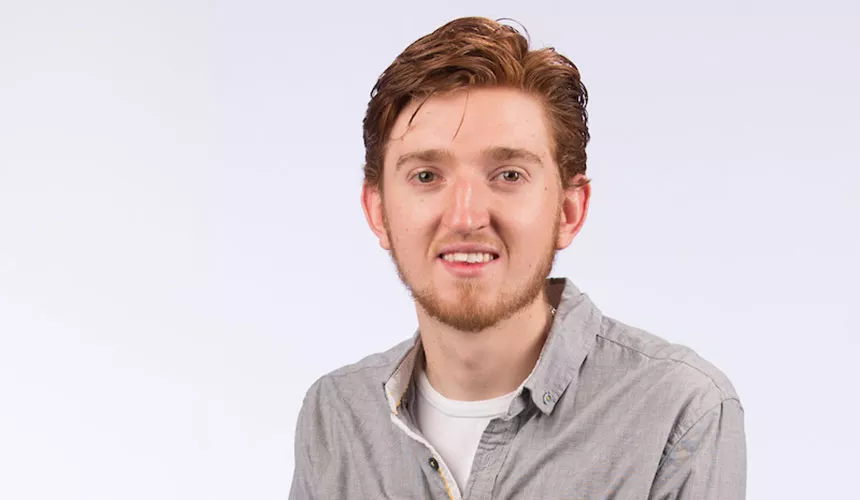 After Oneonta
After graduating from SUNY Oneonta, Kyle moved to Montana and is pursuing a career in photography/writing/filmmaking in the nature realm. He is currently planning his next big project, which will center around the Great Gray Owl.
---
Why SUNY Oneonta
I transferred into Oneonta. My dad went here in the '80s. The Environmental Sustainability program here seemed really great, and the whole campus seemed like a great community. It was everything I was looking for.
My Activities
I'm a wildlife photographer with a huge passion for birds, so I became an official hawk counter at Franklin Mountain Hawk Watch, located a few miles from campus. This past semester, I conducted a research project studying the various predator species existing in our region, as well as their typical behaviors in winter seasons. I also presented a poster at the 2017 Student Research and Creative Activity Day.
Best Experiences
One of my best experiences so far was getting to travel to New Orleans in February with a class for the wetlands restoration trip. We spent a week in the wetlands, being immersed in the culture there. It was an incredible time with even better people, and it's an experience I surely won't forget. I am returning next year to be a TA on the trip.
Plans, Goals, Dreams
In the next few years, I want to be even more involved in my major and the community. I enjoy spending my summers on the coast photographing the various beach-nesting birds in their breeding habitats, as well as my winters back home, where I have access to the vast populations of wintering raptors in the region. Photography has taught me that these creatures sure are delicate, and their conservation is an absolute necessity to our world. My goal in life is to not only to take the photos, but to raise awareness for the beautiful birds and vast wildlife throughout North America. The more people see, the more support they will provide, and that is what nature needs.