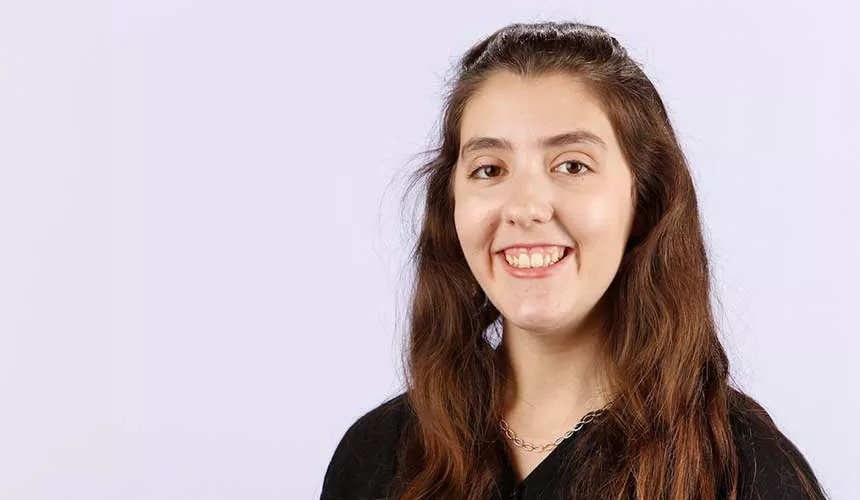 After Oneonta
After graduating from Oneonta in May 2020, Natalie began her master's in Music Industry Administration at California State University, Northridge. She is also completing an internship with electronic music group Infected Mushroom. In this role, Natalie works closely with the band's manager and helps with tour itineraries, travel logistics and other day-to-day management tasks.
---
Post-Interview Updates
In summer 2019, Natalie interned at Paradigm Talent Agency in LA. She' was the first SUNY Oneonta intern placed through Well Dunn, a San Francisco-based organization that connects supports students and young professionals in the music and entertainment business. Oneonta music faculty member Nancy Tarr is the executive director of the Well Dunn Foundation.
In fall 2018, Natalie got to meet one of her favorite artists during a behind-the-scenes tour of a Dave Matthews Band show at the Albany Times Union Center!
---
Why SUNY Oneonta?
I originally looked at SUNY Oneonta because of the music industry program. I looked at schools all over the country because I wanted a broad-based program, one where I wouldn't have to specialize in a certain area. I also chose Oneonta because of the way I felt when I walked on campus. It just felt like this was the right place, the program and the opportunities here – it wasn't like a cookie cutter. I could do anything I wanted.
My Activities
Terpsichorean Dance Company, Concert Choir, secretary of Laugh Club, WIRE TV, radio show on WONY, vice president of Resident Student Organization
Best Experiences
Every day here I find something I fall in love with. The time I can pinpoint is always Terps weekend. It's not even about the dances or the show, which is so fun. For me, it's more the before-and-after situations. You get dinner with all of your friends in the company, and you all have your costumes and stage makeup on, you greet all your friends after the show who came to see you. Everyone's together and it just makes you feel like you're part of a legacy on campus.
What I'll Remember in 20 Years
The ability to pursue my passions but then, in turn, discover my passions. I joined Terps when I came to campus because I've been dancing my whole life. Comedy's awesome and I really didn't ever do anything with it, so I joined LAUGH Club here. I discovered that passion because I went here. Radio has really become a passion here, too.
Plans, Goals, Dreams
I just got my first WONY radio show, which is so exciting. It's all feel-good music and music I've been listening to during the past week. I get callers making requests and I have some guests in the station. … I love radio -- I found my niche in the music industry. I would love to be an announcer for a radio show one day.