Oneonta Philosophy Studies is a scholarly series that promotes exchange concerning traditional and contemporary issues in philosophy. Because comparative study often fosters appreciation and tolerance as well as understanding, special consideration is given to manuscripts that illuminate relationships between diverse or seemingly discrete views. Historical and cultural studies are especially welcome.
Manuscripts are subject to external review. The published material does not necessarily reflect the views of the Editorial Board, the Philosophy Department, or State University of New York.
A series such as this depends on the vision, good will, and labor of many. Special appreciation is extended to the Asian Studies Development Program (ASDP), Institute of Global Cultural Studies (IGCS), Society for Ancient Greek Philosophy (SAGP), Society for the Study of Islamic Philosophy and Science (SSIPS), and SUNY Oneonta -- especially Michael P. Merilan (Dean of Science and Social Science), F. Daniel Larkin (Provost and Vice President for Academic Affairs) and Alan B. Donovan (President).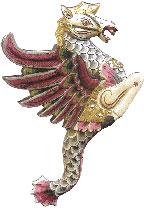 Douglas Shrader, editor 
Philosophical Dreams 
(Proceedings of the Seventh Oneonta Undergraduate Philosophy Conference)
2003 -- in preparation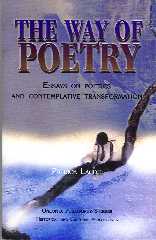 Patrick Laude 
The Way of Poetry: Essays on Poetics and Contemplative Transformation
2002 -- 244 + x pages 
ISBN 1-58684-177-7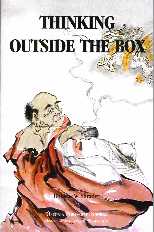 Douglas Shrader, editor 
Thinking Outside the Box 
(Proceedings of the Sixth Oneonta Undergraduate Philosophy Conference)
2002 -- 284 + xxvi pages 
ISBN 1-58684-220-x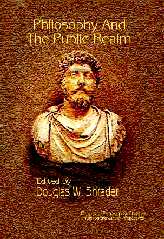 Douglas Shrader, editor 
Philosophy and the Public Realm 
(Proceedings of the Fifth Oneonta Undergraduate Philosophy Conference)
2001 -- 302 + xxvi pages 
ISBN 1-586841-16-5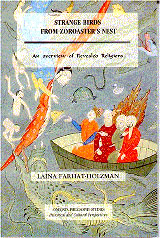 Laina Farhat-Holzman 
Strange Birds From Zoroaster's Nest: 
An Overview of Revealed Religions
2000 -- 236 + xiv pages 
ISBN 1-586840-31-2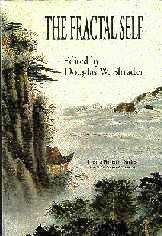 Douglas Shrader, editor 
The Fractal Self 
(Proceedings of the Fourth Oneonta Undergraduate Philosophy Conference)
2000 -- 286 + xxii pages 
ISBN 1-586840-42-8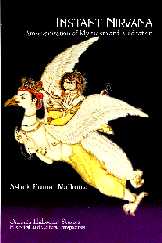 Ashok Kumar Malhotra 
Instant Nirvana: 
Americanization of Mysticism and Meditation
1999 -- 128 + xvi pages 
ISBN 1-883058-01-5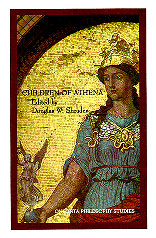 Douglas Shrader, editor 
Children of Athena 
(Proceedings of the Third Oneonta Undergraduate Philosophy Conference)
1999 -- 334 + xxi pages 
ISBN 1-883058-67-8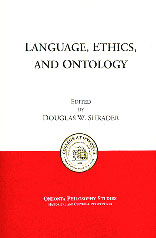 Douglas Shrader, editor 
Language, Ethics, and Ontology 
(Proceedings of the Second Oneonta Undergraduate Philosophy Conference)
1998 -- 352 + xvi pages 
ISBN 1-883058-74-0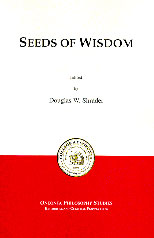 Douglas Shrader, editor 
Seeds of Wisdom 
(Proceedings of the First Oneonta Undergraduate Philosophy Conference)
1997 -- 162 + xii pages 
ISBN 1-883058-08-2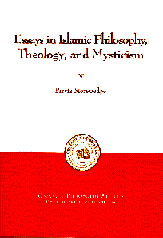 Parviz Morewedge 
Essays in Islamic Philosophy, 
Theology, and Mysticism
1995 -- 265 + xxviii pages 
ISBN 0-9633277-7-1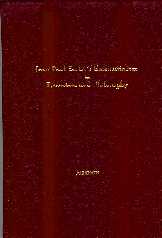 Ashok Kumar Malhotra 
Jean Paul Sartre's Existentialism 
in Literature and Philosophy
1995 -- 154 + x pages 
ISBN 1-883058-14-7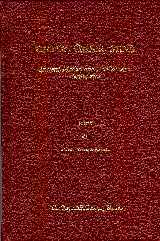 Peter Vincent Amato, editor 
Virtue, Order, Mind: Ancient, 
Modern, and Post-Modern Perspectives
1994 -- 203 pages 
ISBN 1-883058-16-3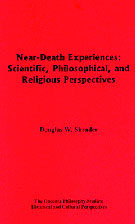 Douglas W. Shrader 
Near-Death Experiences: Scientific, 
Philosophical, and Religious Perspectives
1995 -- 56 pages 
ISBN 0-9633277-9-8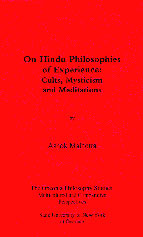 Ashok Kumar Malhotra 
On Hindu Philosophies of Experience: 
Cults, Mysticism, and Meditations
1993 -- 75 pages 
ISBN 1-883058-03-1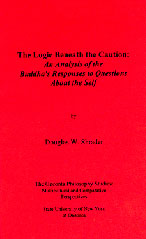 Douglas W. Shrader 
The Logic Beneath the Caution: 
An Analysis of the Buddha's Responses to Questions About the Self
1992 -- 22 pages 
ISBN 0-9633277-3-9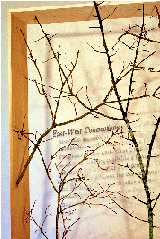 David Jones, editor 
East-West Connections: 
Review of Asian Studies
Volume 1, Number 1: 2001 
ISSN Pending
For details concerning any publication, simply click on the cover or highlighted title. Orders may be placed on line through Global Publications, Global Scholarly Publications, amazon.com, or barnesandnoble.com. Alternatively, you can contact the Managing Editor at the address listed below:

Parviz Morewedge
220 Madison Avenue
Suite 11G
New York, NY 10016
Phone: (212) 679-6410
Fax: (212) 679-6424
Email: pmorewed@gsp-online.org