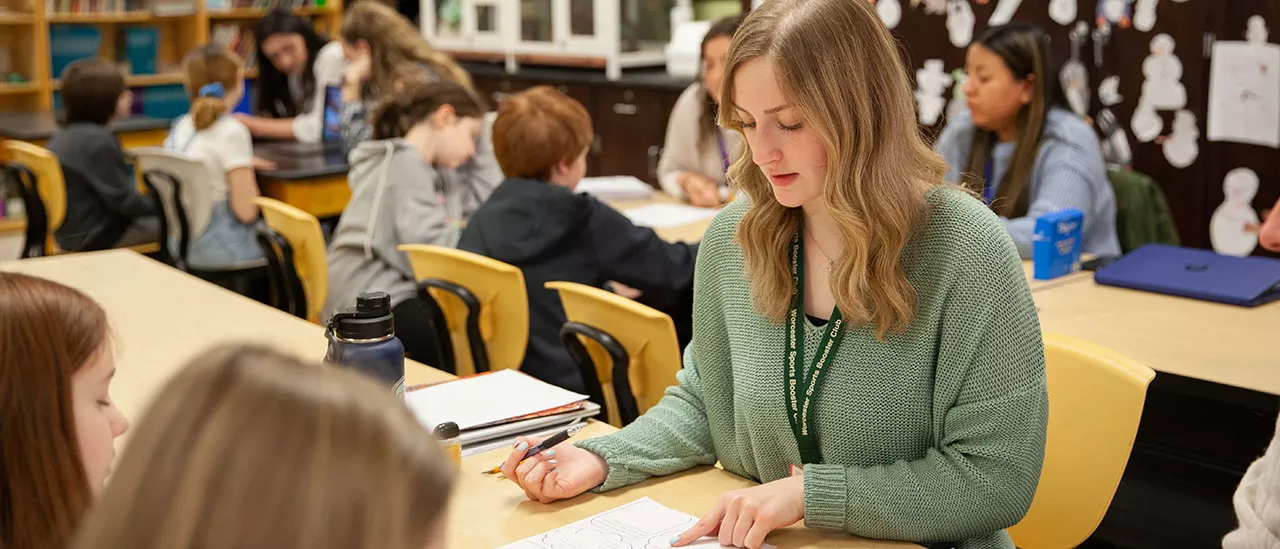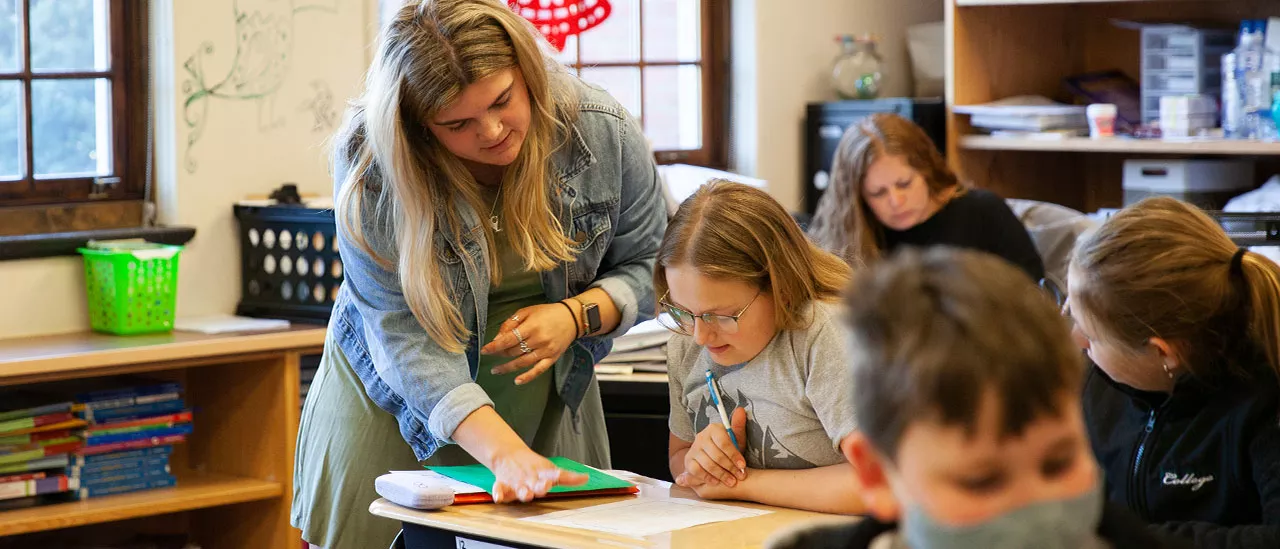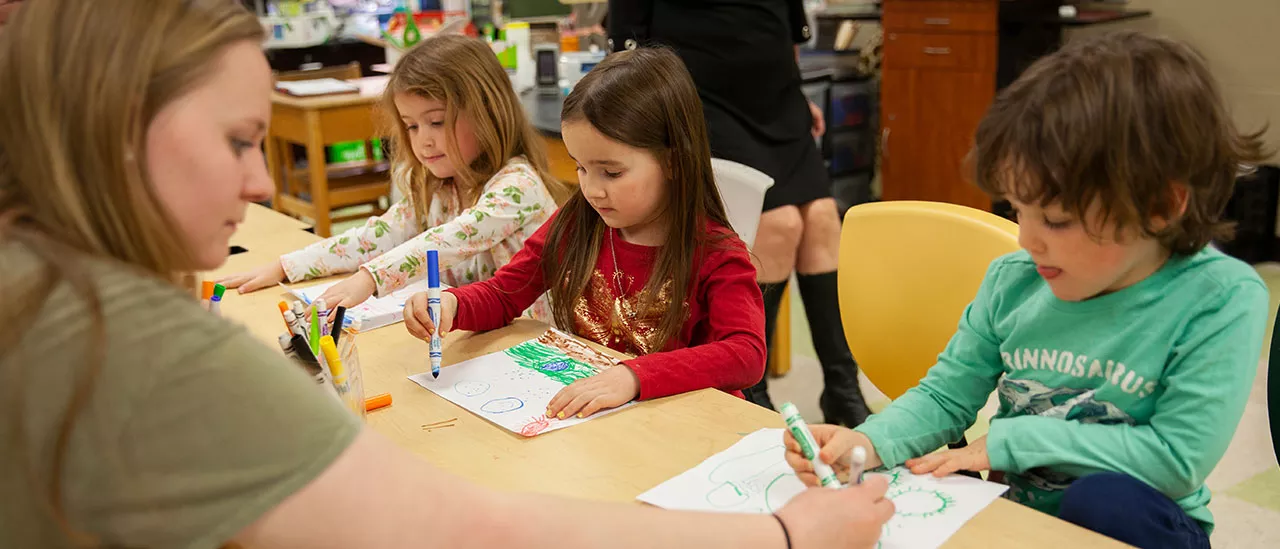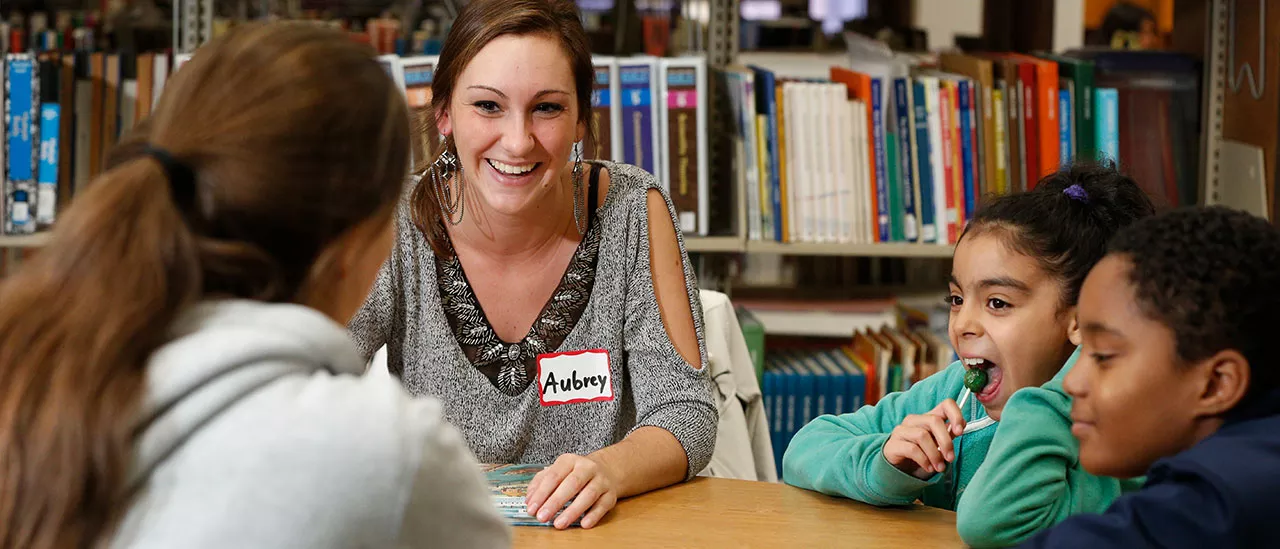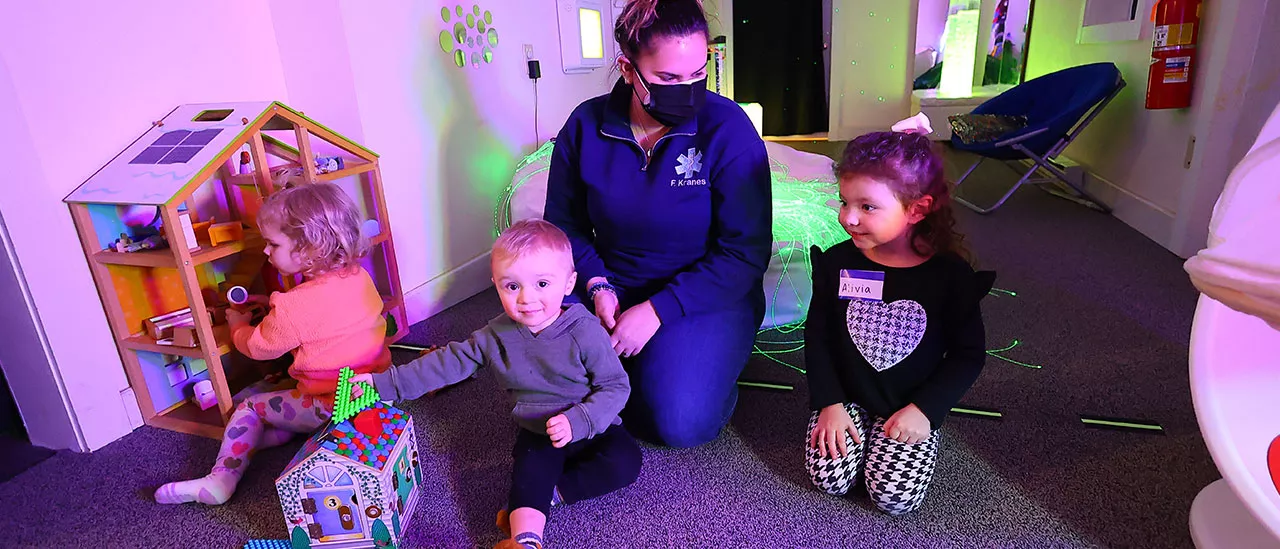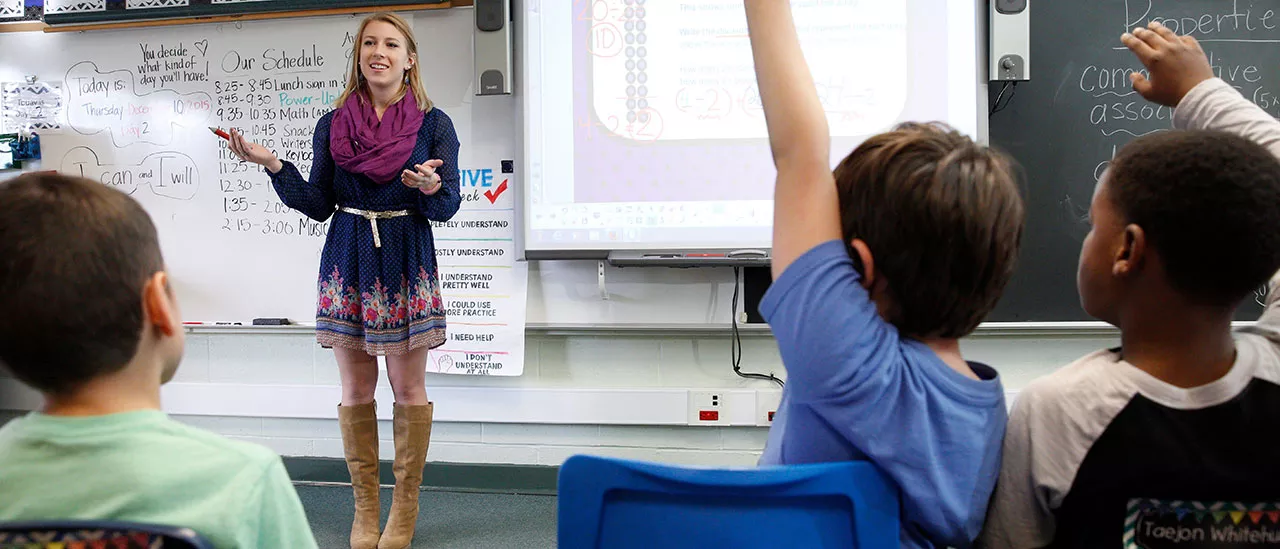 About the Major
The Department of Elementary Education and Reading at SUNY Oneonta has a long and rich history of teacher education, and our graduates have a strong track record of finding jobs, both in New York state and across the nation.
Curriculum
If you are interested in teaching at the early childhood, preschool or elementary school level, you can choose between two programs:
Childhood Education (Grade 1–6)
Early Childhood/Childhood Education Dual Certificate (Birth–Grade 6).
In addition, we have a cutting-edge articulation program with Mohawk Valley Community College (MVCC), which provides a pathway for community college students to pursue their teaching certifications beginning as first-year students and continuing through the end of their master's degree in one of our Literacy Education graduate programs, taught fully on-site at MVCC.
Our programs are approved by, and registered with, the New York State Education Department (NYSED), and are accredited under NYSED Commissioner's Regulations Section 52.21.  SUNY Oneonta is a member in good standing of the Association for Advancing Quality in Educator Preparation (AAQEP).
The curriculum in each of these programs has three dimensions of education: general, content and professional education and one of 13 liberal arts concentrations of your choosing. Class sizes typically range from 20–30 and allow for plenty of interaction, individual attention and faculty support.
A strength of the program is the "Block" semester, when students enroll as groups of 15 to 25 in a block of five teaching methods courses. The purpose of these block semesters is to promote a collegial and supportive environment as students develop and practice their teaching strategies. Students are on-site in area school districts weekly to engage in early field experiences before student teaching. The final semester consists of two student teaching placements, which may be done in various districts throughout New York state.
Course Topics Include
Issues, Philosophy and Foundations of Education
Diversity and Teaching
Psychological Foundations of Education: Learning and Motivation
Child Growth and Development
Education Law Requirements
Integrating Technology into the Curriculum
Reading and Literacy
Early Childhood Education Curriculum and Assessment
Survey of Exceptional Children
Social Studies and the Arts
Elementary Education majors will also need to complete non-course requirements.
---
Degree Requirements
4-Year Degree Maps
---
Accolades
SUNY Oneonta has the No. 3 Elementary Education program in the U.S., according to a ranking of more than 780 qualifying colleges by Teacher.org.
Three of our partnerships are with rural schools near Oneonta (the Milford, Sidney and Worcester central school districts). Through these partnerships, SUNY Oneonta preservice teachers, as part of their Methods Block courses (taken the semester before student teaching), are placed in elementary school classrooms in these districts, teaching children on-site weekly in collaboration with partnering teachers using a place-based, learn-by-doing, culturally relevant curricular approach to the content.
Our fourth program is a Residency Program in partnership with the Oneonta City School District. Our preservice teachers are invited to apply and, if accepted, spend both their Methods Block and student teaching semester in the school district.
Dual Program with Mohawk Valley Community College
In partnership with Mohawk Valley Community College, we offer a dual degree program in Liberal Arts & Sciences: General Studies/Childhood Education, Grades 1-6. This program leads to an Associate in Science (A.S.) from Mohawk Valley Community College
Profiles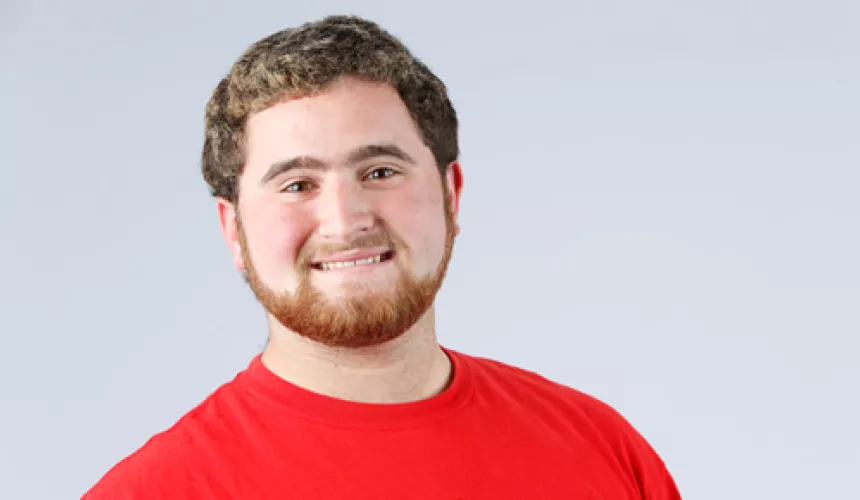 My senior year, I was looking for schools for education because I worked at a summer camp and I loved it. I saw SUNY Oneonta on my list, and I remembered visiting. So I started looking at all the facts and I visited again after being accepted. And you know that feeling you get when you just know something is right but you can't put your finger on why? I got that feeling. I knew I had to go here.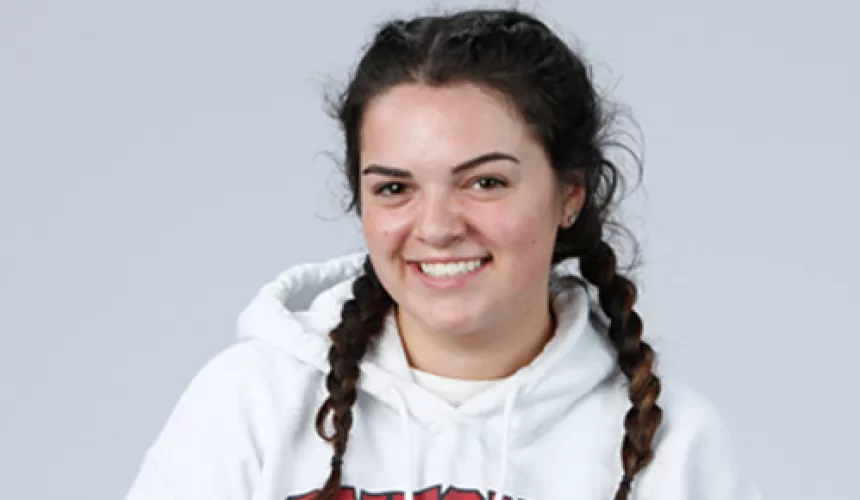 I want to be a kindergarten teacher, leaning toward maybe preschool, but definitely working with the younger kids. Maybe out West? I wanted to get my degree in New York State, though, because we have a higher standard for teaching, so I'd be getting a really good education and then bringing that somewhere else.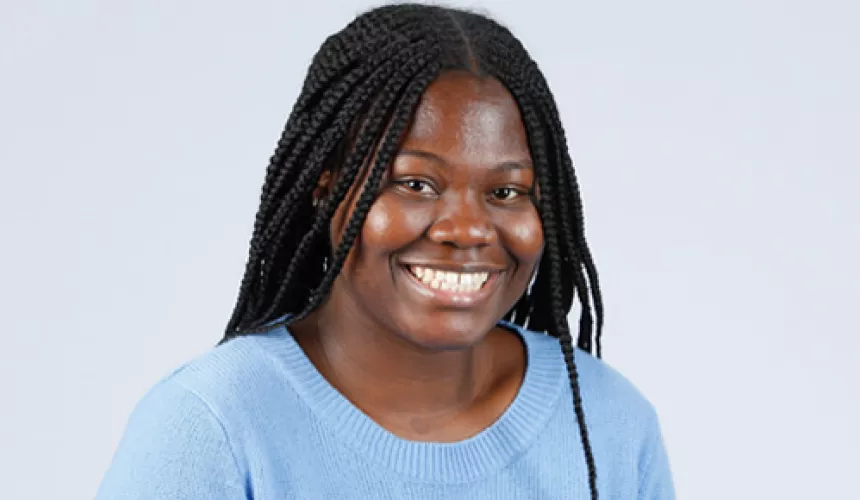 I love the field experience – being in the classroom and becoming the teacher, in a way. The best way to learn is to do it. I was intimidated at first, but I just loved it. I actually got to observe my second-grade teacher, and she remembered me! I told her she's one of the people who got me to the place I am now. So I love the field experience, and I love the professors. I love Gwen Frank. She's a superstar.