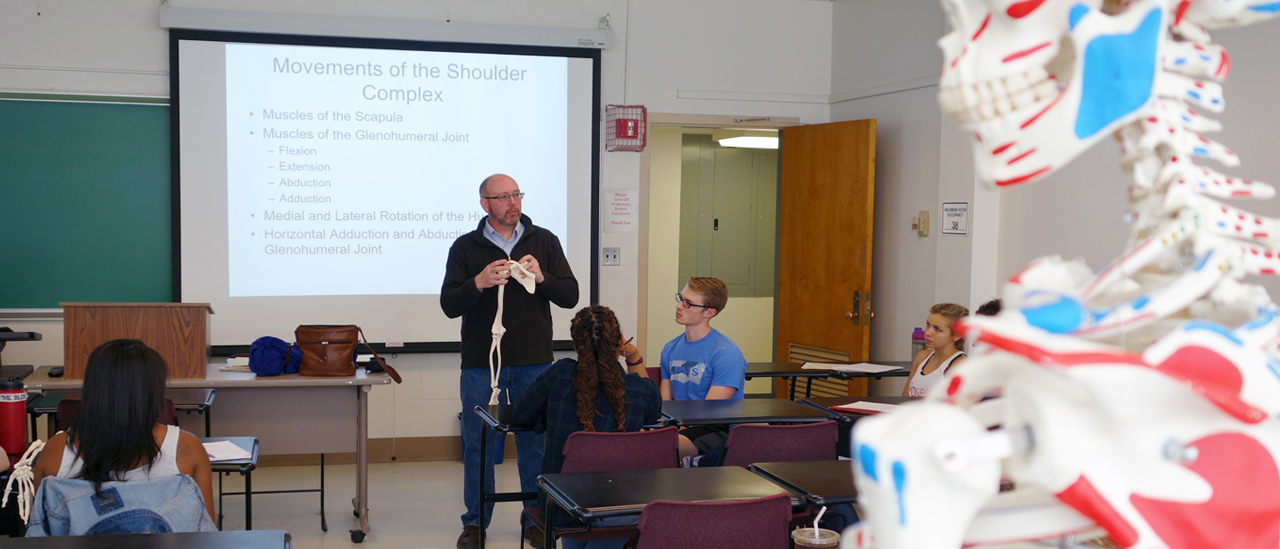 Available beginning in fall 2019
The Exercise Science major focuses on nutrition, kinesiology and their numerous applications to health, wellness, fitness and sport.
This major will prepare you for employment in clinical, commercial fitness, strength and conditioning, cardiac rehabilitation, exercise physiology, corporate/community/hospital wellness programs, and related professions. Exercise Science is also an excellent pre-professional program for students interested in entering physical therapy, occupational therapy, nursing, chiropractic or medical schools. Graduates of the program will be eligible to take certification exams offered by several professional organizations, including the American College of Sports Medicine and the National Strength & Conditioning Association.
The curriculum will offer an interdisciplinary approach to health and fitness with other fields of science such as anatomy, physiology, chemistry, health and statistics. Through hands-on activities and discussion of current issues, you will learn how physical activity programs can promote health, prevent lifestyle diseases, facilitate rehabilitation and enhance human performance. Exercise Science majors will develop skills in designing a personalized physical fitness program, encouraging wellness in others, and promoting healthy living through balanced diet and nutrition choices.