Peer Mentors help new students adjust to college life, overcome obstacles in their education and in their lives, utilize campus resources, and take part in a college living environment. Peer Mentors help with airport pickups, Orientations, and provide guidance to new students throughout the first semester.
Office of International Education Peer Mentors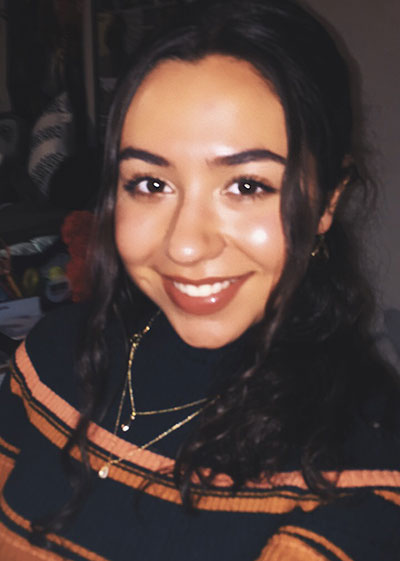 Alyssa Carbone
OIE Peer Mentor
Email: carba72@oneonta.edu
Year: Junior
Major: Adolescence Education - Spanish
About Me: When I am not at school in Oneonta, I reside in Rockland County, NY. In my future, I would like to work with the international community in some capacity!
Something on my bucket list: Go jet skiing!
Why I wanted to become a Peer Mentor: I wanted to become a Peer Mentor because I desired to form new connections and learn from students from other countries. I also wanted to be able to support students who needed guidance during this difficult time of transition. I believe that it is an extremely valuable opportunity to be able to learn from people with different experiences across the globe!
Advice to international students: Don't be afraid to reach out and explore new opportunities! We are a friendly campus community with lots to do and see!